2016 Holiday Gadget Gift Guide
November 21, 2016 · 8 min read ·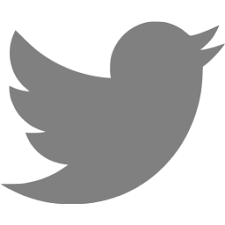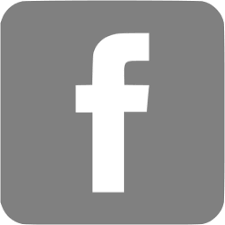 It's that time of the year again, so I am sharing my recommendations for all gadget lovers of the world to be happy this holiday season. This year I made my most exhaustive list yet!
Notebook: MSI GS63VR Stealth Pro 4K-021
Now that Apple has released its new generation of Macbook Pros and Microsoft its new Surface Book, I could make a more informed decision. The new Macbook Pros are disappointing. They are underpowered (especially the GPU) and overpriced. The only real innovation was the toolbar. I was hoping Apple would find a way to make the 15" notebook 3 pounds, perhaps by having an edge to edge OLED screen.
The Microsoft Surface Book is an amazing tablet and notebook computer and a great choice, but it did not quite fit my needs. It's powerful and has an amazing battery life, but I prefer larger screens and it's also overpriced.
My recommendation is the MSI GS63VR Stealth Pro 4K-021. It's amazing! It has a 2.6Ghz i7-6700, a 4K screen, a super powerful NVIDIA GeForce GTX 1060, and weighs only 4 pounds. I bought the $1,999 version with a 512Gb SSD and 1 Terabyte hard drive.
I play Company of Heroes 2 on it in 4K with maximum resolution both on the built-in display and the external 43" monitor I recommend. The battery life is on the low side, but if you put the notebook in low performance you can get 2-3 hours of work done.
Computer Monitor: Philips BDM4350UC
When it comes to computer monitors I have always been of the thought that bigger is better. Given that it's not uncommon for high end 32" 4K monitors to cost upwards of $1,500, the Philips BDM4350UC is an absolute bargain. I bought it for $799 on Amazon, though it's currently selling for $1,029 which is very cheap for a 4K 43" monitor.
The Philips BDM4350UC has a 50,000,000:1 contrast ratio, 5ms response time and supports 3840×2160 at 60Hz. This monitor fixes one the big flaws of the Philips BMD4065UC given that it supports HDMI 2.0. Note that by default the monitor is set for DisplayPort 1.1 and HDMI 1.4. You must manually go in monitor settings and switch them to 1.2 and 2.0 respectively. Once it's done, it works gloriously!
Working and gaming are amazing on it. Without hesitation, it's the monitor to get!
Game Console: PS4 Pro
Last year I recommended buying an Xbox One because of the exclusives on that console especially Rise of the Tomb Raider. This year I am recommending the PS4 Pro. It's the most powerful console on the market. The main reason I am recommending the PS4 Pro this year is Drake Uncharted 4 which is a PS4 exclusive.
Note that if you currently have a PS4 there is no good reason to upgrade to the PS4 Pro, it's not powerful enough to play games in 4K at 60 fps and the improvements are not that noticeable. If you don't have a PS4 yet, buy the PS4 Pro. It's marginally more expensive than the regular PS4, more future proof and plays existing games better.
I look forward to seeing what Microsoft comes up with next year with Project Scorpio
Video Games: Drake Uncharted 4 and Company of Heroes 2
I decided to skip out this year's FPS games: Battlefield 1, Titanfall 2, and Call of Duty: Infinite Warfare. They are well executed, play well and got great reviews, but I am currently tired of the genre. It's in desperate need of a refresh.
I love third person action adventure games like GTA V, Rise of the Tomb Raider, The Last of Us, Max Payne 3, L.A. Noire and Gears of War. Drake Unchartered 4 is the best third person action adventure game I ever played. It has amazing set pieces, a compelling story, is incredibly playable and has amazing graphics. Everything in this game feels right – the pace, the action, the story. If you like third person action adventure games, this is a no brainer. Buy this game!
On the PC, I am still playing Company of Heroes 2. I am really pining for a rich and complex RTS like Rise of Nations or Age of Empires, ideally one that mixes the tactical unit control of Company of Heroes with the strategic depth of those games (read: Let's reinvent PC gaming!).
It does not have huge improvements over its predecessor, but it's gorgeous and I love the game play. Note that I exclusively play it online 2 on 2 or 3 on 3, which I find to be most challenging and rewarding. I don't typically play the campaign in strategy games as the AI is never challenging enough, unless it cheats. Also, the strategy used to defeat the AI is rarely useful online.
Gaming Headset: HyperX Cloud II
The HyperX Cloud II headset is the perfect companion for the computer and PS4 recommendations above. It's super comfortable. The microphone noise cancellation is the best I have ever used. People I talk to can't hear the background noise even when I am in a noisy environment. Likewise, by being closed cup, the headset has amazing noise cancellation and I can work and play effectively from anywhere.
One of my top pet peeves is people not using headsets with built in microphones when doing Skype calls. Especially if you are fund raising it does not reflect positively on you if I can hear you are in a noisy coffee shop and can barely hear what you tell me. If you do a lot of Skype calls get a great headset!
Webcam: Logitech HD Pro C920
Given that most of my work entails doing Skype calls, webcam video quality is key and the Logitech HD Pro C920 has the best.
Portable Speaker: UE Boom 2
The UE Boom 2 has the best, loudest sound of all portable speakers. It's stain-resistant, shock-resistant and fully waterproof. Battery life is great and it can be paired with a second UE Boom 2 for stereo sound.
Router: Asus RT-AC88U
It's expensive but it's the best router on the market. It's superfast and the longest usable range of any router I ever played with. It's also very easy to setup.
TV: Vizio M70-D3
When it comes to TVs I think bigger is better. The Vizio M70-D3 is a 70" 4K HDR TV with an Android tablet remote control for $1,899. Most importantly it has the best picture quality I have seen outside of the LG OLED TVs. Those are amazing but you only get a 65" for $2,999. That said if you are less price sensitive and don't mind getting a smaller TV, the LG 65B6P is a worthy option.
I look forward to playing with the LeEco uMax85 upcoming TV. It has amazing specs and 85" screen for $4,999.
Digital Camera: GoPro HERO5 Black & Canon Powershot SX720 HS


Most people don't need a digital camera. The current generation of cell phones takes great pictures and are more practical. However, they lack a proper zoom which makes them impractical for taking great sports shots. For those circumstances, I use the Canon Powershot SX720 HS. It's a compact superzoom camera with a 40x optical zoom, great image stabilization and a 3" LCD. I am not recommending any of the SLR cameras because experience suggests you end up not taking them with you all the time because of their bulk.
The GoPro Hero5 Black is amazing for capturing footage in first person perspective or attached to your kite lines. I usually use joint videos from the Canon (taken by a third party) and the Go Pro to make kite surfing and skiing videos.
I tried the drones which follow you such as the AirDog, but they are not good enough yet. The battery life is way too short and they don't deal well with high wind or trees both of which are mainstays of the sports I practice.
Foosball Table: Shelti Pro Foos III
A startup or venture capital office would not be complete without the requisite foosball table. As we love foosball, we opted for an amazing table. The Shelti Pro Foos III is expensive, but it's a tournament level table which emphasizes control. The table is much slower than a Bonzini table, but offers way more subtle ball control options. If you love foosball, it's the table to get!
Chair: Herman Miller Embody Chair

We spend so many hours sitting at our desks, we might as well be as comfortable and healthy as possible doing it. After years of using Herman Miller's Aeron chairs, I switched to the Embody Chair and have not looked back.
Living Room Speaker: Devialet Phantom Silver
The Devialet has by far the best sound of any speaker I have ever listened to. It has no distortion, even at high volume, no saturation and no background noise. It's so powerful, even in its 3,000 Watt silver option, that I only installed one in my living room as a replacement for the various Sonos Play:5 speakers I had. I setup the Sonos speakers in the media room instead with the Sonos sound bar and subwoofer.
BTW Don't put the Sonos and Devialet on the same system as they have different lag so the sound is not synchronized. The Devialet has a built-in lag of 160ms, while the Sonos has a lag of 70ms.
Media Room Sound System: Sonos
I always hated all the cables we had to run everywhere to create proper sound in media rooms. Sonos finally solved that problem with a simple, clean and amazing sounding solution. The sound bar, subwoofer and speakers work perfectly together providing amazing sound.
Home Automation: Mix and Match
First and foremost, do not use systems by Crestron, Control4 and Savant. Their main advantage is that you can control your entire home in
one app. However, these bespoke systems are expensive to install and maintain. Moreover, I find the latency unbearable. It drives me nuts when I tell it to turn the Xbox and TV on and it takes 10 seconds to comply. Likewise, with changing channels, controlling the Amazon Fire TV etc.
It's much cheaper to just buy the best system to control each part of your home separately. You end up with different apps on your iPad or iPhone, but I don't find that less convenient than having everything in one app. To control everything, I setup a 12.9" Ipad Pro on the wall with the ultimate goal of controlling everything through Apple's built in Home App.
To control all the AV in the media room, I setup a Logitech Harmony Elite. With one remote, or from my iPhone or iPad, I control the PS4 Pro, Xbox One, Amazon Fire TV, Apple TV, Verizon Fios and external HDMI input. There is still a little bit of lag, but I find it bearable and the remote control works well with all the aforementioned devices.
The blind motors are Somfy. I am using some custom code to control them via SmartThings. Then I setup
HomeBridge to connect SmartThings to Apple HomeKit.
The fireplace is connected to a Remotec ZFM-80 z-wave relay. This relay is controlled Through iOS Home App via Homebridge to SmartThings. Lights are Lutron Caseta wirelessand integrate directly into HomeKit. I am using Ecobee 3 thermostats that integrate directly into HomeKit to control both the HVAC and the floor heating. I am still figuring out the front door system, but am leaning towards the iDor mobile solution.
Happy holidays!
---