---
Playing with unicorns is a new weekly live streaming show on startups, entrepreneurship, and venture capital. I will be streaming every Thursday at 12 pm EST on LinkedIn, Facebook, YouTube, Twitter, and Twitch. I will post the video to YouTube after each episode and the audio to the podcast section of Spotify and iTunes. I will also post every episode on my blog.
I was asked to create a live streaming show and podcast many times over the last few years, but I was not inspired. Almost every show has a host interviewing amazing guests, with the same guests making the rounds on every show in their category. I did not want to be redundant with those efforts. On top of that, running FJ Labs is all encompassing. I did not feel I would have the time to put together an amazing roster and do a great job.
Instead, as readers of my blog probably noticed, I became a guest on a wide range of podcasts and live streaming shows. It was fun and interesting, but with enough experience I realized that what was missing was a distilled version of the content. This was reinforced by the fact that most entrepreneurs and aspiring entrepreneurs I meet have a common set of questions that I find myself answering repeatedly: how to fundraise, how VCs evaluate startups, how to come up with a good startup idea etc.
As a result, I thought it would be most valuable to cover a specific topic every week. I will share my perspective before opening it up to questions from the audience. This is not to say I will not have guests on the show, but when I do, it will mostly be for them to present something practical (e.g. how to test customer acquisition channels for a pre-launch idea to estimate customer acquisition cost), rather than a traditional interview where they share their story.
The objective of this show is not to be mass market, but to help Internet entrepreneurs understand how to build scalable venture backed startups. I will try to be educational, even for those with limited experience in the startup world, when covering broader concepts like fundraising. However, I will also be more technical and detail oriented when doing deep dives on specific topics like "the future of food", "how to match supply and demand in marketplaces" or "how to decide which business model to pick."
To have diversity in the content offering, I imagine that some weeks I will host "ask me anything" sessions, organize quick pitches that I react to, or just comment on happenings in the tech sector. I will also cover topics and ideas suggested by viewers. If some entrepreneurs are up for it, I would love to stream a company evaluation where I assess one of the startups pitching FJ Labs for funding.
I expect the show duration to vary between 10 minutes and 1 hour. Note that this is unscripted, unedited, and self-produced, so do not expect high production values with jazzy effects. Instead, I will focus on providing valuable information to startup founders.
I do not know how many episodes I will end up creating, but this should be a fun experiment and I cannot wait to see what comes of it. The first episode is Thursday, September 17 at 12 pm EST. I will cover fundraising.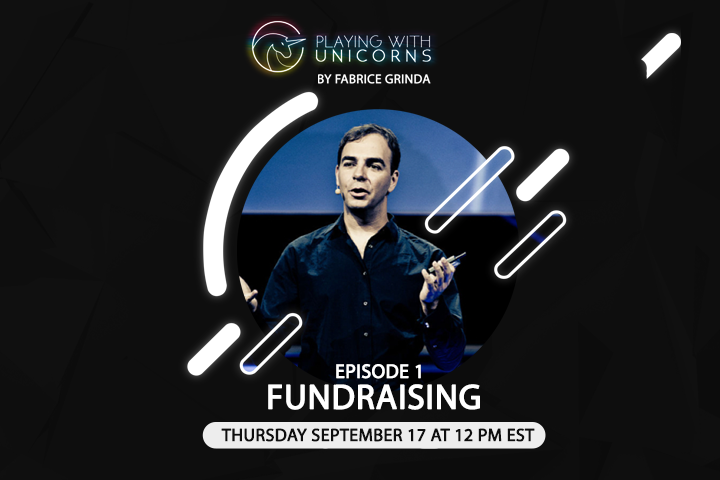 In the meantime, enjoy in introduction video for the show.
Newsletter