Episode 24: How Slice is helping mom and pop pizzerias compete with Dominos
One of our main theses at FJ Labs is to focus on vertical marketplaces. Slice is a great example of a company that has found product-market fit within a vertical.
In this episode Ilir Sela gives insights into how Slice empowered 16,000 pizzerias to compete with giants like Dominos and Pizza Hut.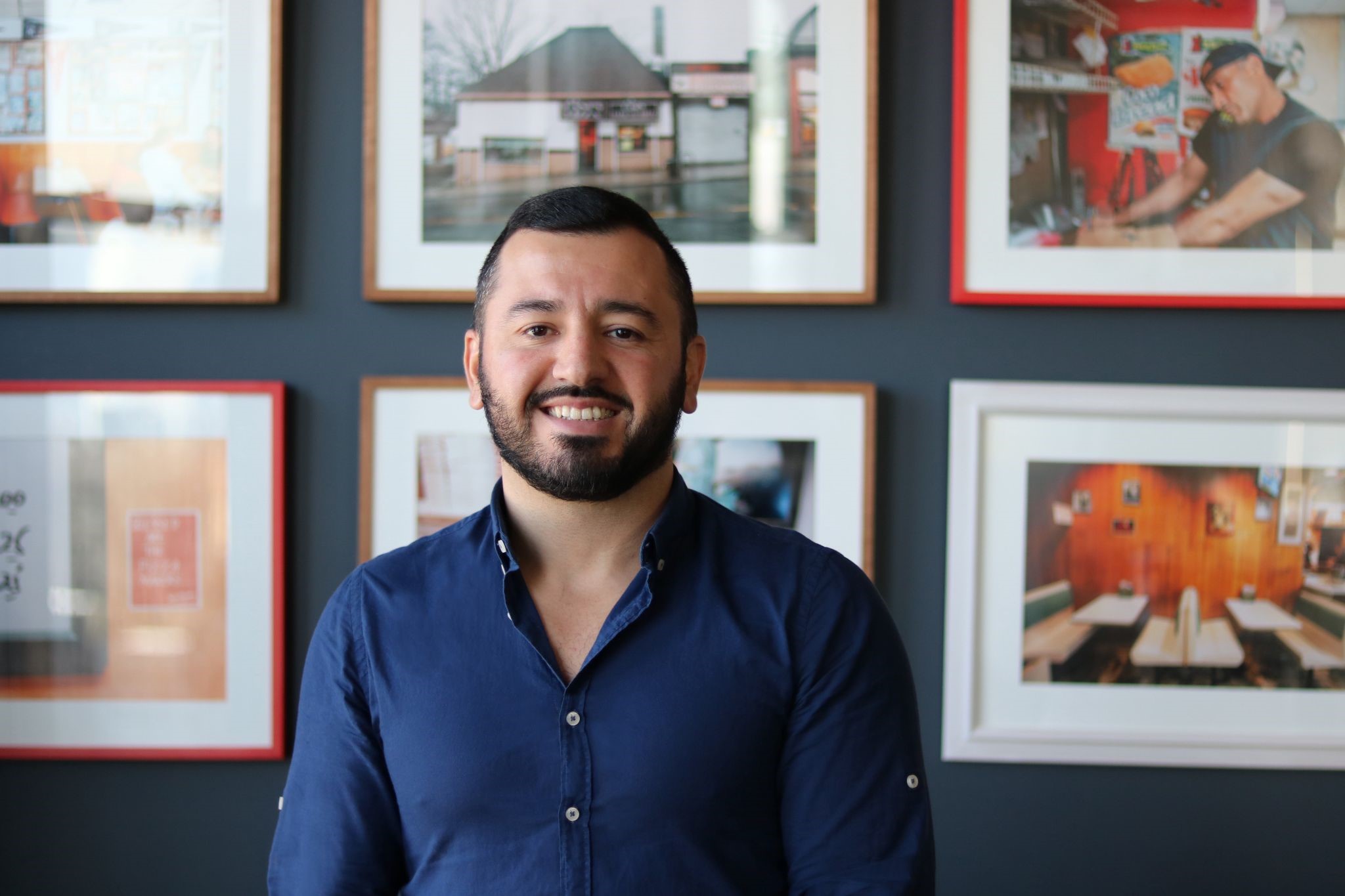 Ilir Sela is the founder and CEO of Slice, formerly MyPizza, the all-in-one ordering and marketing tech platform for local pizzerias. He was born in Macedonia and raised in Staten Island. Ilir grew up helping his family run their New York City pizzerias.
Top Takeaways
Within a marketplace build products that empower the supply side to focus on what they do best. For Slice, this was helping Luigi create and sell more delicious pizzas to his loyal customers.
When unpredictable events happen, learn to play on the offense.
Always be intentional in figuring out your customer pain points.
Mom and Pop Pizzerias v. Big Pizza
The pizza industry generates $47 billion in the US alone. There are 77,000 pizza restaurants and only 20,000 are franchises. These independent pizzerias generate $27.6 billion in revenue compared to $18.7 billion by Dominos, Pizza Hut, Papa Jones, etc (henceforth, Big Pizza).
Slice gives independent pizzerias tools and services of Big Pizza to small independent pizzerias at a low cost. This includes online presence management, order processing, and marketing. It is closer to a Shopify model than an aggregator like GrubHub.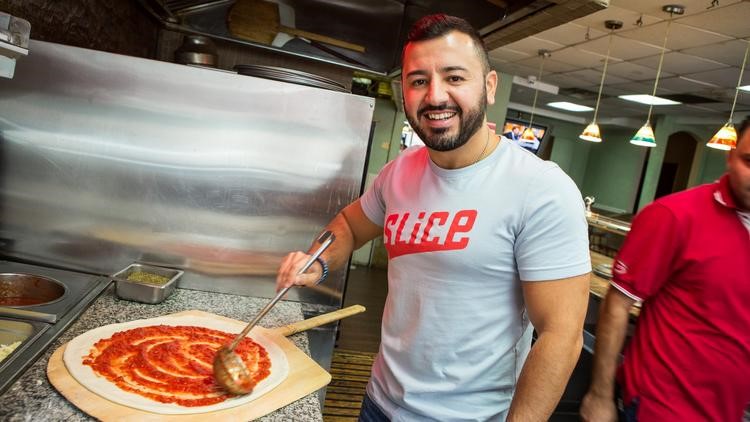 The independent route to opening and running a pizza restaurant is a black hole because there is no data point. Most pizzerias feel like they are in business by themselves and not for themselves.
Slice views its primary role as helping increase the LTV and to transition independent pizza restaurants into the digital world with ease. More than half of Big Pizza revenues happen online, whereas the majority of revenue for independent pizzerias happen offline.
Slice is full-stack and vertical and so can provide valuable insights to them in the same way Dominos can provide data-driven insights to their franchises.
Quick glance at Slice's numbers
90% customers come from organic channels
0 spent on CAC channels
Average order is $36 on Slice v. $20 on telephone
Slice charges $2 only on orders $10, otherwise $0 on orders below $10
75% gross margin
The expected GMV by end of 2021 is $1 billion
$40 million burnt to get to $100 million in revenue
Raised $40 million Series D in April 2021
COVID-19 & Lockdowns
In March 2020 everything shut down for 2 weeks. Ilir took this moment to go on the offense. Slice offered their product for 6 months without pay to all merchants.
This unlocked new channels for consumers as most where pizzerias were cash-only pre-lockdowns. This online presence in turn brought in new customers for many independent pizzerias.
The crazy thing is that only 9% of pizzerias in the US are on Slice.
The Future
Independent pizzerias are drawn to Slice because it empowers them with tools they can use to increase sales and get data at a low cost. These independent pizzerias and the pizza consumers trust that Slice will connect the right people with the right pizza. Slice's goal has always been to continue growing every merchant's order volume. To take them from $500k to $800k or $1 million.
The future roadmap for Slice includes short term capital and micro-distribution centers. Independent pizzerias pay a premium to purchase goods because they buy as individuals. Slice, however, can purchase at bulk and store goods in micro-distribution centers cutting costs for merchants.
Entrepreneurs should be inspired by Slice's because it reveals that the verticalization of marketplaces is still nascent.
If you have not ordered on Slice, then download Slice and order a pizza for dinner tonight.
If you prefer, you can listen to the episode in the embedded podcast player.
In addition to the above Youtube video and embedded podcast player, you can also listen to the podcast on:
---