Episode 26: Jeff Wald & The End of Jobs
Jeff Wald is a serial entrepreneur, board Member, bestselling author, keynote speaker, and investor. Jeff's most recent company, Work Market, an enterprise software platform that enables companies to manage freelancers was acquired by ADP in 2018.
Jeff's newest book, The End of Jobs: The Rise of On-Demand Workers and Agile Corporations, provides a look into the future of work by looking into the past. In human history, there have been three monumental technological revolutions: mechanization, electrification, and computerization. These revolutions shaped the future of humanity. Jeff shows the end of work will be a good thing for humanity because it will free up time and allow humans to do creative work.
Key takeaways
There will be plenty of jobs in the future.
In the future, people will work fewer hours and have a higher living standard.
New jobs will be created that we cannot think of now. (i.e., Imagine explaining what a Social Media Manager position is to someone in the 1960s).
Three stages of a revolution
Shock: Businesses and livelihoods are completely disrupted as new, faster, cheaper, and safer ways of performing tasks are introduced.
Reconfiguration: Businesses and people begin to shift their attitude towards the technology and start integrating it.
Adaptation: Businesses and people have adapted to the new technology and the new workplace environment.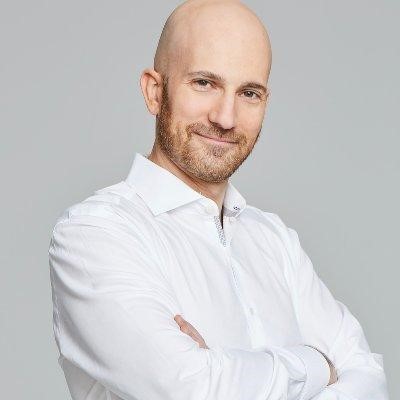 Born to be an entrepreneur
Entrepreneurship is in our DNA as humans.
"This notion that I'm going to a centralization location to work for somebody else is new."
When you roll back time, one thing becomes clear, for most human beings, there was no central location of work. People worked for themselves.
But now we think it's normal to work for someone else doing high repetitive tasks. This is not normal. It is dehumanizing.
Rosy Jetson Vision
Rosy Jetson is the robot from the 1960s-80s animated sitcom, The Jetsons. Rosy takes care of all the mundane household chores for the Jetson family.
Jobs that are high volume oriented–highly repetitive and mundane–will eventually be phased out. Anything from data entry to legal research to cooking.
We're already seeing automation in cars and trucks which will have a huge impact on the $700bn trucking industry.
The automation we are witnessing will continue at an exponential rate. Ultimately this is great news because it means we'll have more leisure and more time to do creative work. Creative work is intrinsically human and it is what makes us tick.
The automation of work however will impact many people. And if we are not careful, we will leave people behind. The economic and social dislocation can cause political revolutions that can destabilize society.
Optimist
In a world where many people predict a dire and depressing future because of automation, End of Jobs is a breath of fresh air and provides a rational optimist perspective on the future.
I highly recommend this book to all future entrepreneurs and any person wanting to prepare themselves for the future.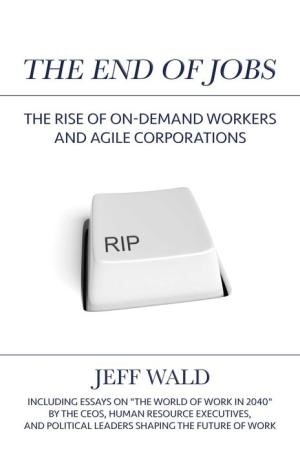 You can find Jeff Wald here: https://www.jeffwald.com/
Good luck
If you prefer, you can listen to the episode in the embedded podcast player.
In addition to the above Youtube video and embedded podcast player, you can also listen to the podcast on:
---