---
Brian Requarth is the Co-Founder of Latitud and former CEO of Viva Real. Through Latitud, he now dedicates his time to providing mentorship and advice for entrepreneurs in Latin America (LATAM).
Brian's new book, Viva the Entrepreneur: Founding, Scaling, and Raising Venture Capital in Latin America shares the hard lessons he learned while building and scaling his company. It covers best practices for communicating with your co-founder, finding great investors, and building a good board. Brian joins me this week to share how he's investing his resources back to LATAM, and lessons for marketplace businesses.
Social Capital
Brian's work is part of a greater initiative to connect founders in LATAM with high level founders, advisors, and investors. His goal is to elevate the Latin American startup community by providing access to global mentors.
Investors are beginning to realize the massive potential for fast growing companies. Companies from emerging markets have the advantage of having large markets with fewer competition.
Latitud helps founders in Latin America leverage the collective knowledge and wisdom from global mentors. The rigorous program is a month packed with insightful talks and one-on-one sessions. This social capital model provides value and inspires founders to execute their vision.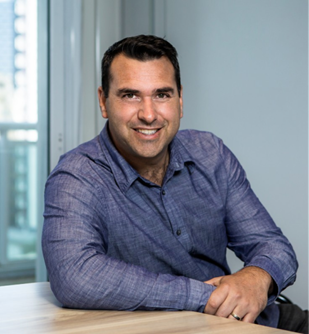 Focus on owning one market
When building a marketplace, you should focus on being a big fish in a medium-sized pond. Founders often make the mistake of scaling globally too early and wasting resources.
"Matching supply and demand is critical."
Chasing the international market is a distraction. Marketplaces should focus on dominating localities first, then branching outward. Start in one specific area then expand to neighbouring ones, which allows companies to focus on rapidly improving their service/product as feedback is implemented quicker.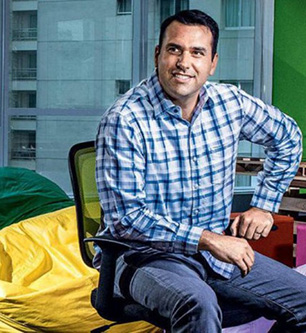 Build a strong inner circle
Being a founder can often feel lonely. This is especially true for first-time founders who have not yet seen success. Brian highlights the importance of creating a trusted network and emphasizes two key takeaways to keep you on the right track:
Find other founders who are ahead of you in their journey. Fellow founders are better able to empathize with the struggles of raising capital, leading a team, and hiring/firing.
Have a good executive team. They will rise above challenges during crisis moments, carry your vision, and come up with unique solutions to problems.
"Find a trusted network."
Persistence
Brian reminds us that during challenging times, a founder must focus on the things they can control and resist distractions beyond their control. When driven by a mission rather than money, they are more persistent in the face of adversity.
"It's about persistence and focus."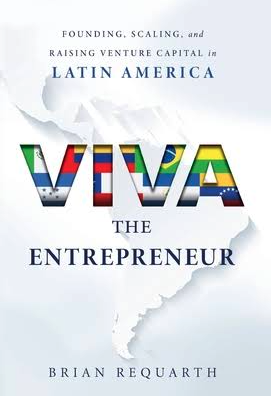 Viva Entrepreneur is full of insights and lessons from someone who has walked the talk. Brian is honest and transparent. I recommend this book to anyone looking to learn what it takes to build a great company.
You can also invest in Brian's rolling fund at: http://fund.latitud.com/

If you prefer, you can listen to the episode in the embedded podcast player.
In addition to the above Youtube video and embedded podcast player, you can also listen to the podcast on:
Newsletter