Episode 43: Julio Vasconcellos and the state of Latin American tech
September 12, 2023 · 2 min read ·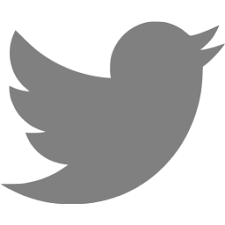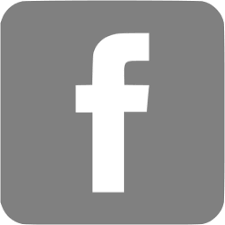 I had the pleasure of receiving Julio Vasconcellos on the show. Julio is the Founder and Managing Partner of Atlantico, a leading early-stage venture fund in Latin America. It was Julio's role as the inaugural Facebook employee for Latin America that initiated his path in the startup world in the region after starting his career in Silicon Valley. He later co-founded Peixe Urbano, scaling it to over 1,200 employees and $100M+ in revenue. After a startup rollercoaster ride with multiple near-death experiences, Julio sold the company to Baidu, and went on to join Benchmark Capital as an Entrepreneur-in-Residence. There, he met Scott Belsky and the two went on to co-found Prefer in San Francisco which Benchmark backed, as they had with Peixe Urbano.
Alongside his entrepreneurial journey, Julio has been investing for over a decade. Starting as a seed investor, he co-founded Graph Ventures with fellow colleagues from Facebook and Stanford. Later, he helped co-found Canary, the leading seed-stage fund in Latin America. In 2020, Julio returned to Brazil to found Atlantico and focus on early-stage venture investing.
We covered:
His history and path into tech.
His transition from entrepreneur to investor.
Why he built Atlantico to focus on Series A investing in Latin America.
The significant investment potential within Latin America today.
The session was super interactive with lots of audience questions and participation. We also dug deeper on the latest findings on the region based on Atlantico's recently launched Latin America Digital Transformation Report 2023 focusing on the the five tectonic shifts they identified:
Latin America is the Engine of the World:
LatAm is an unexpected winner in a polarized world. For the first time in 20 years, Mexico has overtaken China as the #1 US trade partner. LatAm commodities are critical for the clean-energy transition and facing increasing demand.
Digital Democratization is a Reality:
LatAm is caught up on digital access. Internet penetration reached 78% on average in 2022 (and as high as 90%), coming close to high-income countries with mobile is closing the e-commerce gap.
Renewal of the Entrepreneurship Spirit:
LatAm has a history of doing more with less. With 1/25th the VC funding of India (as a % of GDP), LatAm produced more $1Bn+ exits and 20% more equity value.
Money Goes Super Digital:
Brazil's Pix is a global phenomenon. Pix usage is 2x that of India's UPI (per capita) and used twice as often as cash for in-person payments.
AI is the Great Equalizer:
LatAm is welcoming AI with open arms. Funding and adoption of AI by companies started 6 months behind the US but is rapidly accelerating. Education, healthcare, legal are all getting an AI push. Startups are rapidly tooling up to address inefficiencies and low-hanging opportunities in these sectors.
If you prefer, you can listen to the episode in the embedded podcast player.
In addition to the above Youtube video and embedded podcast player, you can also listen to the podcast on:
---