Founder Storiez Podcast
August 13, 2019 · 3 min read ·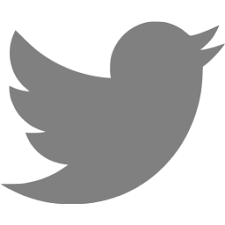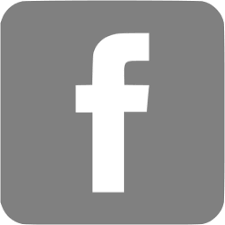 I had the pleasure of having a far reaching conversation with Ephraim Yarmak whom I had the pleasure to meet at a YJP event.

In this interview, we speak with Fabrice Grinda Founder FJ Labs
Fabrice is a serial entrepreneur and life enthusiast. The companies he founded have raised $100s of Millions and he sold his companies for $100s of millions.
He has an incredibly inspiring story of a shy kid from a small village in France to become the #1 Angel Investor in the world.
He has invested in more than 400 startups and 150+ exits. He has invested in the likes of Alibaba, Airbnb, Knotel, Uber, Palantir & many more.
He has a great journey, and in this interview, we learn about his life and entrepreneurship & Investor journey.
Enjoy.


About FounderStoriez.
FounderStoriez is a podcast that interviews entrepreneurs, investors, and people that are making a difference in the world and inspiring others.
We interview and share their stories so we can learn from and implement into our own life.

0:00 – 0:56 Welcoming notes
0:58 – 3:20 Origin / Upbringing / Being the chosen one and spoiled / Shy & introverted as a kid / Got the first computer at 10 and fell in love at first sight
3:23 – 11:20 How he was able to bring out his extroverted side / Went to Princeton / Always knew he wanted to be a tech entrepreneur / His first job after college was at Mckinsey / Learning EQ & Social skills / After Mckinsey went ahead and launched his first startup / As a founder you are a salesperson and need to be able to storytelling / His unconventional unorthodox way of overcoming rejection and scoring a date
11:21 – 15:29 Fear of failure / How to build up emotional resilience / Learn to fail early / Being flexible and not set on one path / Learning from your mistakes / Having humility
15:30 – 18:39 His biggest failure / Choosing the wrong investor / Ebay offered to buy his company for $300 Million cash / Lost everything
18:40 – 25:16 How to scale a startup from day 0 – to sale / Zingy / Build a business where unit economics make sense / Become profitable as soon as you can / Selling his company / OLX /
25:17 – 27:09 Do you need to have a passion for your product
27:10 – 30:59 Craiglist / Trying to run Cuba / Building another Necker Island
31:00 – 33:32 FJ Labs / 400 Investments, 150 + exits / Investment thesis
33:33 – 35:49 Difference between starting a startup in 1998 and 2019
35:50 – 41:00 Most common mistakes founders make that should be avoided / why most people fail / Picking the right idea from a theoretical approach / Know why you are approaching a VC / Investment Philosophy + Thesis
41:01 – 42:30 What do you look for in an entrepreneur / Storytelling, tenacity, knowing your numbers, passion
42:31 – 47:02 Non-obvious habits that changed your life/adrenaline junkie / not having a set path / Living life to the fullest
47:05 – 49:39 How to read a 100 books a year / Most mind-boggling book Sapiens
49:40 – 58:45 Framework for making important decisions in your life / Fabrice Grinda Book
58:46 – 1:01:19 One tip someone can implement into their life right now to change their life / Have everything scheduled in your calendar
1:01:20 – 1:04:04 Message to younger self / Be emotionally intelligent
1:04:08 – 1:06:18 Closing notes / Expressing gratitude
---