The LG Gram 17 is the perfect laptop!
I love to travel light and love big screens and long battery life. Those things were largely incompatible until the LG Gram. It has a 17" screen with a 16:10 ratio, to see more vertical content, yet weighs only 2.98 pounds.
I had the 2020 model, but it was underpowered. It was not powerful enough to run OBS to stream Playing With Unicorns or to play Age of Empires II: Definitive Edition on my external 4K monitor. As a result, I often ended traveling with my bulkier MSI GS75 notebook, which is blazingly fast, but cooked my legs and only had a 90-minute battery life when doing anything intense. Worse I often traveled with both notebooks.
The 2021 Gram 17 now has an 11th Gen Intel Core i7 which is 25% faster than last year's edition and the Iris Xe graphics card is almost twice as fast as last year's integrated graphics card. I am happy to report it is now (barely) powerful enough to do everything I need and is the only notebook I travel with. My MSI notebooks have been transformed into desktops and run my home office setup.
The notebook is rated for an extraordinary 19.5 hours of battery life and I routinely get over 12 hours on it. I find the 1Tb SSD rather small but solve the issue by not synching all the files from my Dropbox. The only disappointing part is the subpar speakers. Other than that, it is the perfect notebook. On top of that it is reasonably priced at $1,796.
All that to say if you are looking for an amazingly light, yet large and powerful notebook with a seemingly infinite battery life get the 2021 LG Gram 17!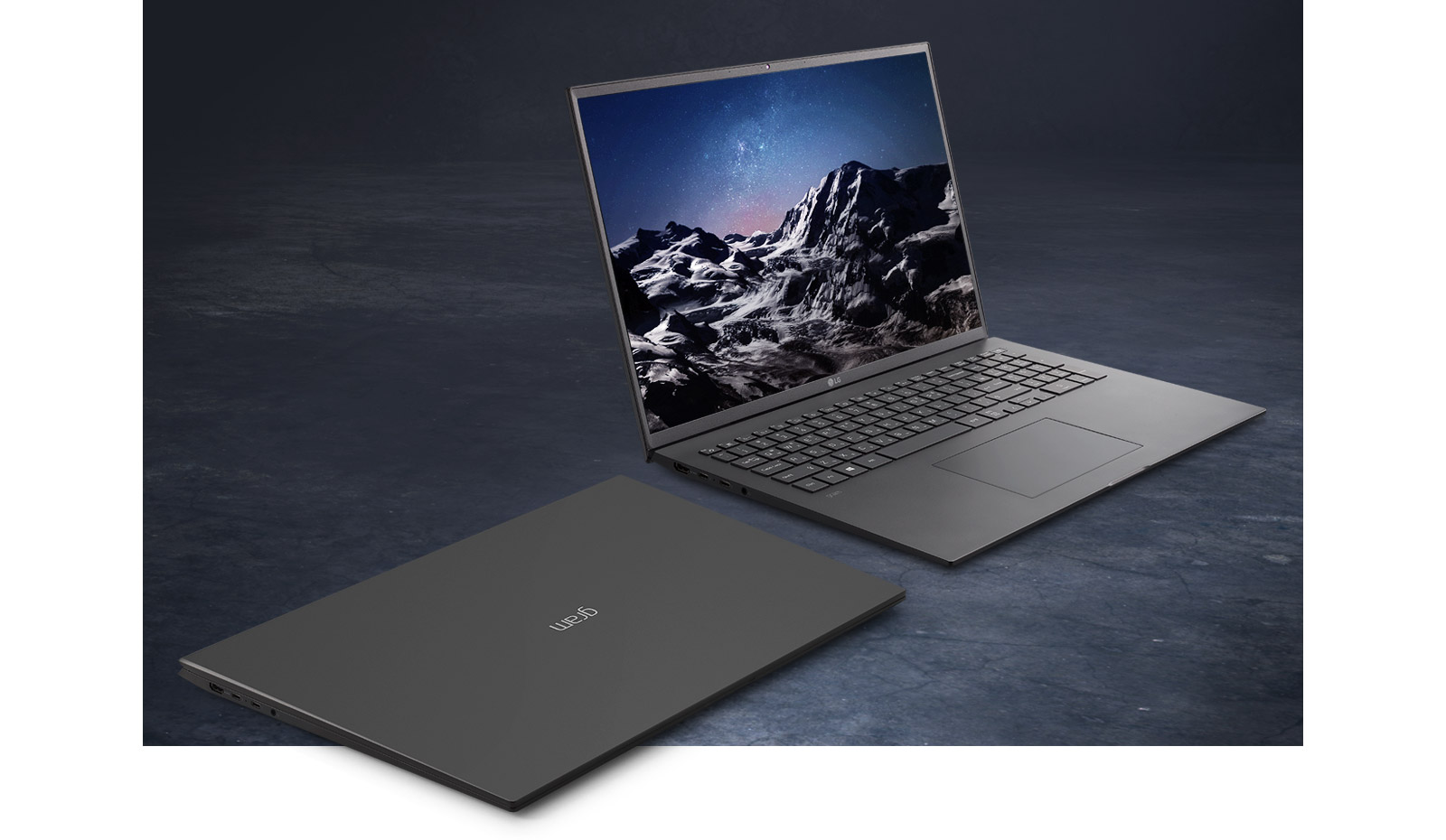 ---