2014 Holiday Gadget Gift Guide
December 3, 2014 · 8 min read ·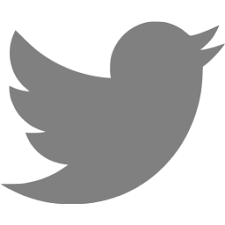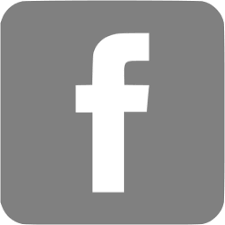 It's that time of the year again, so I am sharing my recommendations for all gadget lovers of the world to be happy this holiday season!
TV: Vizio E700i-B3
4K TVs may seem like they are all the rage right now, but the reality is that they are not currently worth it. There is very little 4K content available. The Xbox One & PS4 are not powerful enough to play games in that resolution. In fact many of the 4K TVs have lower image quality than their 1080p equivalent. The 70" Vizio P702ui-B3 which sells for $2,649 has lower image quality than the Vizio M702i-B3 which sells for $1,699. Instead get a bigger TV with a great image quality. Right now on a weighted average basis of quality and size for the price nothing beats the Vizio E700i-B3. It's a 70" LED TV that sells for $1,299 on Amazon!
If you really want to experience the future, get the LG 55EC9300. It uses OLED technology which does not require a backlight giving it deep blacks and making it extremely thin. It also has the best picture quality of any TV I have ever seen. Of course at $3,499 for a 55" TV it's super expensive, but it's the first reasonably affordable OLED TV and a harbinger of things to come!


Sound Bar: Sony HT-CT770
The Sony HT-CT770 is the perfect complement for your new TV. I always hated the messiness of sound systems which require cables and speakers everywhere. I longed for a simpler, more elegant solution. For years I tested sound bars, but found them lacking. They never matched the cinematic sound of proper sound systems. The Sony HC-CT770 has now confounded that and I can't imagine going back!
Headphones: Sennheiser RS 170
You also need the Sennheiser RS 170 wireless headphones to go along with your new sound system and your new TV. The sound quality is awesome and they allow you to watch movies or play video games without annoying your wife.
They are "closed" and thus shut out ambient noise. You can even watch a movie while others in the room are having a conversation without being distracted.
Note that if you are lucky enough to two (or more) TVs side by side and are playing co-op games on the PS4 or Xbox One, you should get the Sennheiser RS 180 which are "open" instead. They let ambient sound through allowing you to strategize with the people sitting next to you which makes the co-op gaming experience much more enjoyable.
Video Games: Last Year's Games were better!
Sadly none of the games that came out this year were exceptional: Titanfall, Destiny and Far Cry 4 were ok, but not fantastic. Call of Duty: Advanced Warfare is my shooter of choice right now, but it's still more of the same.
If you have not played last year's third person action adventure games, then you should get them especially Grand Theft Auto V, Tomb Raider and The Last of Us. In fact if you have not played them yet, get a new PS4 or Xbox One and play them on this generation of console. They are the only reason to get a new console.
The Xbox One and PS4 version of Grand Theft Auto V is amazing. In addition to being gorgeous, it allows you to play the game from first person perspective which gives it a much more intimate feel. It's the most innovative game I have played in years. It has a huge, beautiful open world. You can play three independent protagonists and switch on the fly between them. It has a huge assortment of activities and the missions are exhilarating. The characters are complex and interesting (though completely psychotic) and the interplay between them is a lot of fun.
Lara Croft's origin story of how she went from being an unsure academic to adventurer extraordinaire is fantastic. The story is believable and Lara's character is rich and nuanced. The setting is befitting the story and is extraordinarily rich in detail and history. The game also balances beautifully exploration with action.
The Last of Us is the best Playstation exclusive game. The story is extremely rich and shows how the downfall of civilization redefines moral boundaries. The characters are deep and interesting. The gameplay is flexible as you can often choose between stealthy or violent approaches. The atmosphere is suffocating and despairing. The story drags you in as you read letters from people who have long since disappeared, while keeping aware of how fragile your existence is given that you are always low on ammo. The ending, while controversial, is also fascinating as it is possibly the only way Joel can save the last remnants of his humanity.
On the PC, I am still playing Company of Heroes 2. I am really pining for a rich and complex RTS like Rise of Nations or Age of Empires, ideally one that mixes the tactical unit control of Company of Heroes with the strategic depth of those games (read: Let's reinvent PC gaming!).
It does not have huge improvements over its predecessor, but it's gorgeous and I love the game play. Note that I exclusively play it online 2 on 2 or 3 on 3, which I find to be most challenging and rewarding. I don't typically play the campaign in strategy games as the AI is never challenging enough, unless it cheats. Also the strategy used to defeat the AI is rarely useful online.
Game Console: Stick to the one you have for now
The PS4 and Xbox One are both amazing, but none of the new games make them must have devices. If you have not played Grand Theft Auto V, Tomb Raider or the Last of Us yet, then it's completely worth it to buy one of the consoles to play those games. Otherwise, I would still wait for games like Drake Uncharted 4 or The Division to come out.

If you are set on buying one for gaming, the PS4 is currently the better choice. The graphics are a bit better and the interface is friendlier. That said I actually use the Xbox One more, because it's amazing to Skype with and I use it to watch Netflix and Amazon Instant Videos.
Router: Asus RT-AC87U
This is the best router on the market. It's superfast and the longest usable range of any router I ever played with. It's also very easy to setup.
Notebook: MSI GS60 Ghost Pro
For the past few years I was using the Sony Vaio Pro 13. It's the lightest 13" notebook by far, weighing an incredible 2.34 pounds despite having a touch screen. It's an amazing notebook with an amazing battery life. However, given how much time I spend traveling I started longing for a bigger screen. The best 15.6" notebook on the market is the MSI GS60 Ghost Pro. It's an incredibly light 4.2 pounds. It has a super powerful NVIDIA GTX 970 and the raided SSD drives are insanely fast.
Note that gamers should stay away from the 4K screen version because it has a 48hz refresh rate. I would not buy it for gaming until a 60hz version comes out. My only other wish would be for the battery life to be significantly longer.
Cell Phone: iPhone 6 Plus & Galaxy Note 4
I prefer larger phones. I used a Samsung Galaxy S5 as my primary phone until the iPhone 6 and 6 Plus came out. Even though the 6 Plus struck me as too large to be usable, I ended up using it more than the 6 for web browsing, checking emails, etc. I got use to its size very rapidly. I currently use both a 6 Plus and a Note 4 as my primary mobile phones. They are very similar and all around amazing with amazing screens, great battery life and take amazing photos. My only disappointment is that neither is waterproof the way the Samsung S5 is.
I am reasonably indifferent between the iOS and Android user experience so pick the one that you like best. I would not worry too much about being locked in either ecosystem given that the best apps are cross platform: Spotify, Netflix, Amazon Instant Videos, Skype, Whatsapp, Facebook, etc.
Tablet: iPad Air 2
I only use tablets to read magazines or watch movies and TV shows while on the road. I game on consoles and PCs (much better graphics, storytelling, etc.), work on my MSI GS60 Ghost Pro 60 (I prefer using a keyboard for the hundreds of emails I need to write every day) and read books on my Kindle Voyage (lighter, less tiring on the eyes).
I had a regular iPad, but found it too heavy for long term use: my wrists would get tired of holding it. I considered switching to the new iPad mini 3, but the iPad Air 2 is so light that I could barely feel the difference with the Mini. Besides I use very large phones (the iPhone 6 Plus and Galaxy Note 4) that are essentially phablets making an 8" tablet redundant. Given that I prefer the 10" screen for movie watching, the iPad Air 2 is the way to go.
e-Reader: Kindle Voyage
The Kindle Voyage is the best e-reader ever. It's Amazon's lightest touchscreen model ever, with the best resolution and contrast to date, better built-in lighting, a flush glass front and dedicated page-turn buttons.
At $199, it's also Amazon's most expensive Kindle ever. It might be overkill for most. I read over 50 books a year so it's totally worth it for me to have a 300 ppi screen vs. 212 ppi for the Paperwhite version. If you only read a few books a year, you are probably better served by the Paperwhite Kindle which is still amazing e-reader and a much better deal at $119. The $79 Kindle is also a great option if you don't anticipate reading in the dark without a light source.
Regardless of which Kindle you get, I would not get the 3G. I never use it as I always have many books I am waiting to read on the device. Worse comes to worse you can just turn your phone into a hotspot to download whatever book you need.
Digital Camera: GoPro HERO 4 & Canon Powershot SX700 HS
I have to admit I came late to the GoPro revolution, but after using one to document my heliskiing and kiting exploits I am a convert! I can't wait to attach it to an Air Dog when it becomes available next year.
In most other circumstances I just use my iPhone 6+ or Samsung Galaxy Note 4 to take pictures. However, they lack a proper zoom which makes them impractical for taking great sports shots. For those circumstances, I use the Canon Powershot SX700 HS. It's a compact superzoom camera with a 30x optical zoom and a 3" LCD. I am not recommending any of the SLR cameras because experience suggests you end up not taking them with you all the time because of their bulk.
I tried many cameras, but ultimately much preferred the feel and image quality of the Canon. The only downside is limited battery life, especially while taking videos.
---