2022 Holiday Gadget Gift Guide
November 23, 2022 · 11 min read ·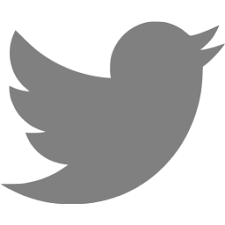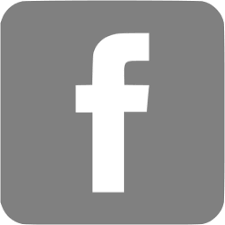 It is that time of the year again, so I am sharing my recommendations for all gadget lovers of the world to be happy this holiday season. Note that the cover picture above is my Turks setup which includes the ASUS ROG Swift OLED PG48UQ, the Apple Watch Ultra, Ledger Nano X, HyperX Cloud Flight S, Herman Miller Embody Gaming Chair, Blue Yeti X, and earHero.
Computer Monitor: Asus ROG Swift OLED PG48UQ or PG42UQ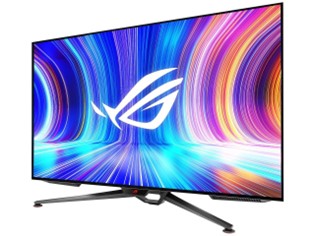 I have been a fan of OLED TVs since they first released with their deep blacks and extraordinary image quality. I pined for 4K OLED gaming monitors to be released. I even used a LG 48" TV as a monitor for a while but found it unwieldy and the glossy finish was too reflective for work. This is where the Asus ROG OLED PG48UQ and PG42UQ come into play. They are extraordinary. The image quality is second to none. The monitors are super-fast with 0.1ms grey-to-grey response time and overclockable 138Hz refresh rate. The special matte coating leads to less glare and fewer distractions. They are definitely the monitor to get. Note that both are identical, and you should get the one that fits your desk. If you have a very deep desk, get the 48", otherwise get the 42".
I also considered the Odyssey Ark 55" curved monitor, but for some reason did not love the curvature of the screen. Perhaps it was just too big relative to where I was sitting, but it did not feel comfortable. It's also outrageously expensive at $2,799 vs. $1,499 and $1,399 for the ROG monitors. Note that I do not like ultrawide monitors with 21:9 or 32:9 formats like the Samsung Odyssey Neo G9 because I do not find them tall enough to be comfortable for work. Those typically come with a 1,440 vertical resolution. I much prefer the 16:9 format with 2,160 of vertical resolution. I would consider a curved ultrawide version of the ROG monitors, but only if they were as tall as their 16:9 counterparts with 2160 of vertical resolution (say 5,120 x 2,160 vs. the 5,120 x 1,440 of the Neo G9).
The best deal in 48" OLED monitors is the AORUS FO48U at $779. I did not play with it so cannot recommend it, but by all accounts, it's a worthy alternative. Note that it has a glossy finish so would probably not be ideal in an office environment but would be great for gaming in a dark room. I use my monitors for both work and play and they need to function in bright rooms.
TV: LG C2 77-inch evo OLED TV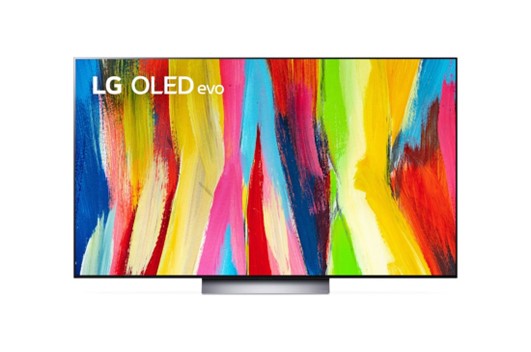 The LG C2 77-inch evo OLED TV is the best high-end TV for the money. The TV combines stunning picture quality with terrific gaming prowess. I prefer the C2 to the higher-end G2 as I can't tell the difference between them. However, I prefer the C2 to the lower-end B2 especially with HDR as it gets brighter and highlights pop more. The C2 also has better gradient handling, resulting in less distracting banding. The 77" is currently on sale for $2,499 and the 65" for $1,699. Both are amazing buys and when it comes with TVs, bigger is better! However, the 83" sells for $3,999 and is not worth it.
Soundbar: Sonos Arc

It would be shame to have an amazing TV like the LG C2, without amazing sound. That's where the Sonos Arc comes in. It's a gorgeous soundbar offering premium surround sound without the need for supplementary speakers. It's super easy to setup. It sounds incredible and it often feels like the sound is coming at you from all angles. I also do not think you need a subwoofer with the Arc as there is more than enough powerful bass to feel the on-screen explosions. It's the perfect complement for your TV.
Projector: Epson EpiqVision Ultra LS800 Ultra Short-Throw Laser Projector

Two years ago, I recommended the Optoma CinemaX P2. Sadly, the salt and humidity in the air of Turks and Caicos killed it so I went projector shopping again. I ultimately settled on the Epson EpiqVision Ultra LS800. It's amazing and a huge step up from the Optoma P2. It's incredibly bright with 4,000 lumens (vs. 3,000). It can display images up to 150" (vs 120"). It has by far the shortest input lag of any projector in its class making it the only ultra-short-throw projector I would recommend for gaming. It's super easy to setup. It has amazing sound with two full-range 5-watt speakers and a 10-watt subwoofer in a package that is essentially an integrated soundbar given the LS800's width. In fact, it's so good, I don't use external speakers with it. It's the ultra-short-throw projector to get.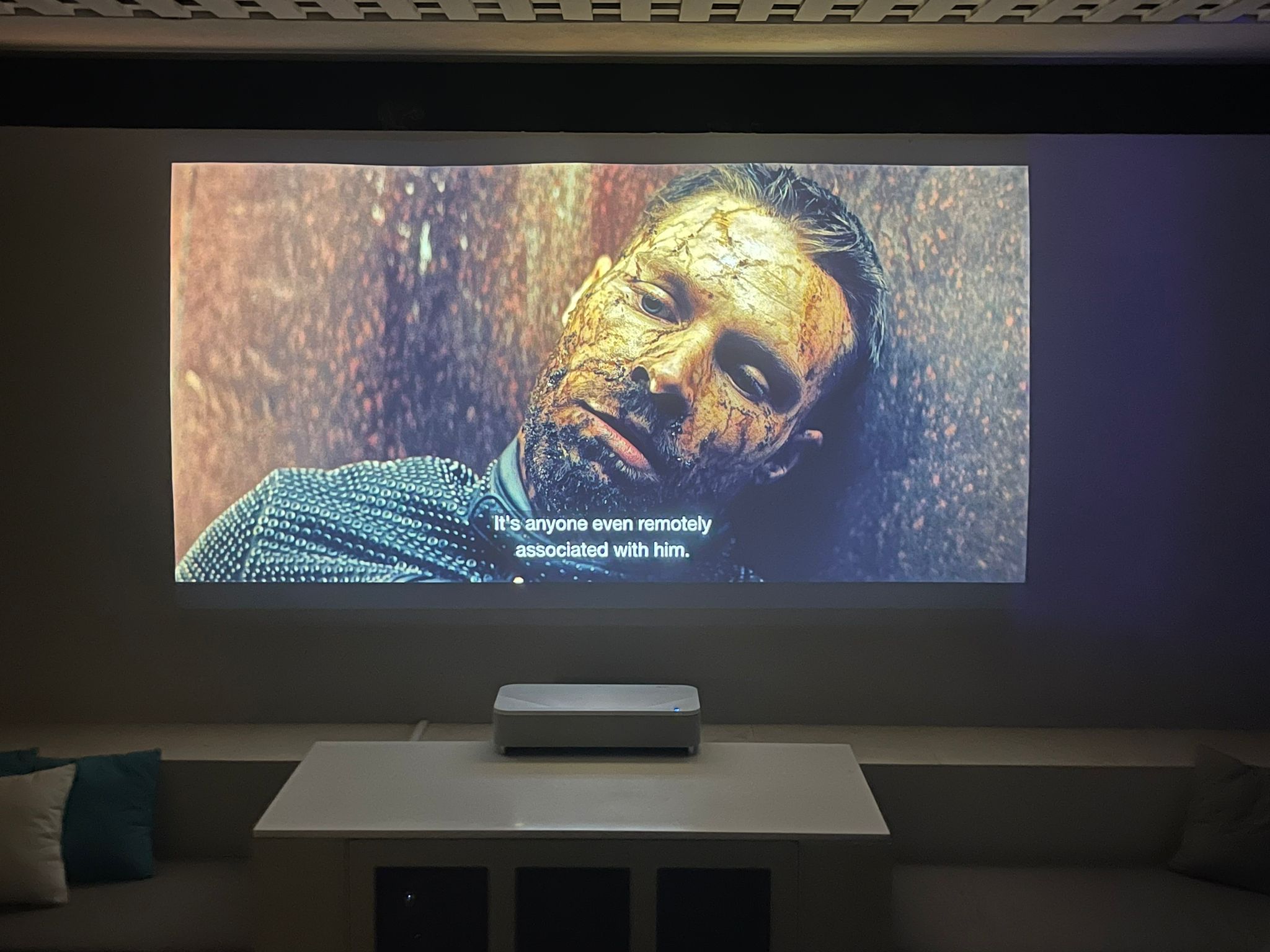 Streaming Device: Apple TV 4K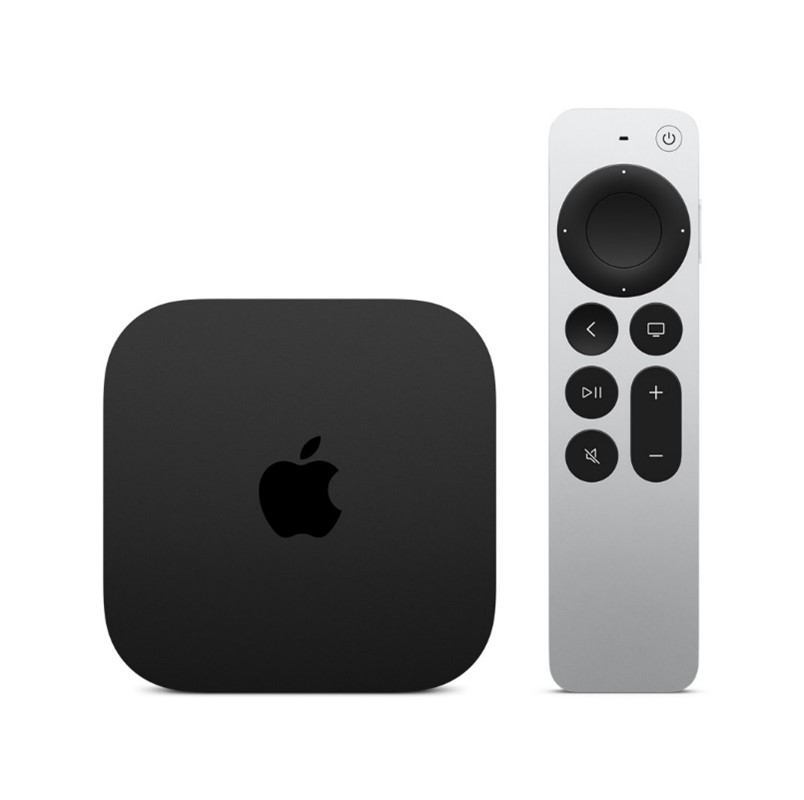 Modern TVs like the LG C2 do not need a streaming device as it's simpler to use the built-in apps especially since they now support Airplay. However, the Epson Ultra LS800 does not have a RJ-45 jack. In Turks I only have the VPN with a US IP address (to be able to watch US shows) on the wired network. As a result, I got the brand-new Apple TV 4K with Ethernet and 128Gb of storage and use it to stream on the Epson.
It's expensive for what it is, but it's the one of the best streaming devices on the market especially if you are used to Apple user interfaces and its ecosystem. The A15 Bionic chip makes it blisteringly quick which addresses one of my key criticisms of prior iterations.
If you prefer the Apple UX/UI and want a modern streaming device, you cannot go wrong with this one.
Notebook: LG Gram 17 Ultra-Slim PRO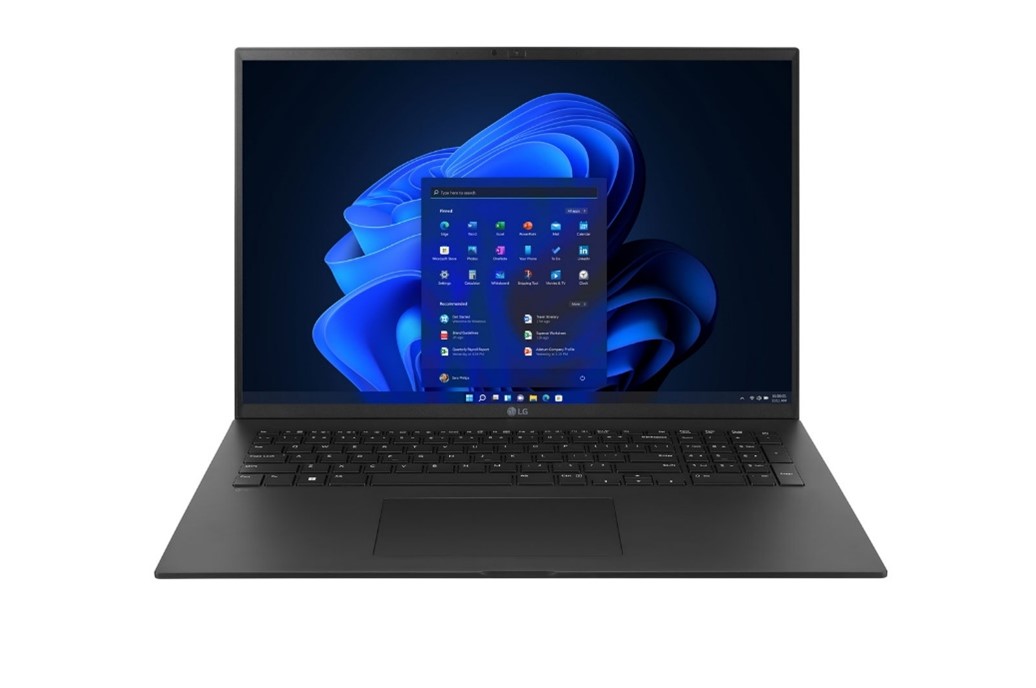 I switched to the LG Gram 17 a few years ago to use when I travel, and I never looked back. It's by far the lightest 17" notebook on the market at just over 3 pounds. The power adapter is exceedingly small and light. I regularly get over 10 hours per charge and feel like I never need to charge it.
My only gripes were that it was underpowered, but they addressed the issue with the 2022 version. It now comes with 32Gb of RAM, a 2TB SSD and a GeForce RTX 2050 graphics card. This is the notebook to get. Note that I do not game on it, as I have desktops with much more powerful graphics cards at my homes. I used to recommend gaming laptops, but they run ridiculously hot, the battery life is extremely limited (under 2 hours), and they are bulkier than I would like. However, if you want a notebook that you can game and work on there are great options from MSI and Asus.
Console: Xbox X & PS5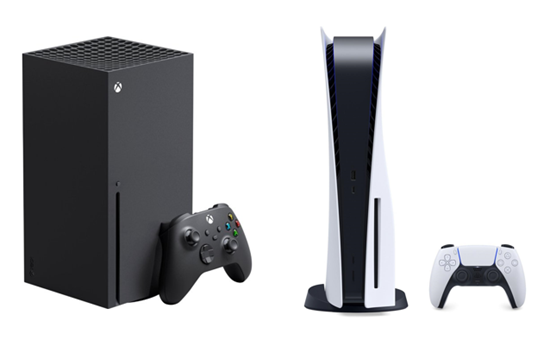 It was hard to recommend buying them until this year as they were both really hard to find and you had to massively overpay if you wanted them. Moreover, the lack of amazing new games did not make them a must buy. However, with the release of Elden Ring, it became imperative that I buy them as I prefer to play third person action role playing games (RPGs) on console than on PC. Luckily, this coincided with the consoles becoming more available.
If you can afford it, I would get both. The Xbox X is marginally more powerful and has slightly better graphics as a result. I also like the feel of the Xbox controller better in my hands. However, the PS5's controller is objectively better and there are better first party games on the PS5 right now. I typically play games available on both consoles, like Call of Duty, on the Xbox. The exception is Elden Ring which for some reason looks marginally better on the PS5.
My biggest gripe remains the dearth of games I want to play on them. Once I finish a game, they gather dust for months while I await the release of the next game that interests me. Right now, I am about to play God of War Ragnarök which requires a PS5. I am eagerly awaiting the release of GTA 6, new Naughty Dog games, Starfield and many others, but who knows when they will release.
BTW do not allow cross-play with PC users when playing on console. A keyboard and mouse are just far more precise and it will ruin your gaming experience.
Video Games: Elden Ring & Age of Empires 4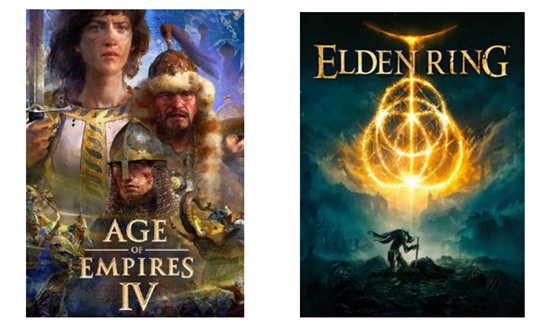 I have a been a fan of real time strategy (RTS) games since the release of Dune 2 in 1992 and of the Age of Empires franchise specifically for 25 years. A year ago, Microsoft released Age of Empires IV. With much improved graphics and gameplay mechanics, I fell in love with the series all over again. It has been a lot of fun play online with my friends. Admittedly the game was not polished upon release and was missing many features. All of these have been addressed and the game is now well balanced and in a very good place. It's the best RTS on the market right now and I encourage you to try it.
Likewise, I have been a huge fan of From Software Souls games for a long time. However, their linear design and extremely challenging difficulty level made it hard to recommend to normies. Elden Ring changes that. By combining the Souls formula with a gorgeous open world, From Software has created a masterpiece. If a boss is too strong for you, you can just bypass it and explore the rest of the world until you leveled up enough to take it on. The lore and story are riveting, and as per usual you are not spoon-fed anything. You get to figure out the story and decide where to go and what to do next. Expect to die many times as you "git gud," but the sense of accomplishment from finally defeating that foe will make it all worth it. The multiplayer system, while still clunky, is the best in the series, and I was able to essentially play the entire game in co-op with my brother which was super fun. Note if you are new to Souls games I would recommend starting as an Astrologer which is the easiest class to play. We played through the game in about 100 hours and there are hundreds of other hours of content awaiting us. I can't wait for the DLC to come out.
Fitness Tracker: Apple Watch Ultra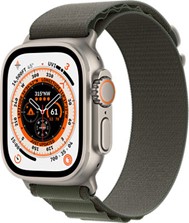 I have been part of the Fitbit ecosystem for years. I used the Fitbit Charge 5 since it came out (and the Charge 4 and 3 before then). I love the Charge 5 because of its simplicity and 7-day battery life. However, what has been annoying me continuously is that they keep breaking on me. I break at least 5 per year. I suspect that they do not like all the water I subject them to through kite surfing, and my daily hot tub and hot bath ritual. Alternatively, perhaps it does not like my adventures in the extreme cold. Fitbit replaces them for free every time, but it's a pain in the neck to deal with..
When my Fitbit Charge 5 broke (yet again) a few weeks ago, I bit the bullet and bought the Apple Watch Ultra. I don't love that the battery only lasts a day, so I charge it while I am working at my computer to make sure it has enough battery life to track my sleep. So far, I am very happy with it. It feels very sturdy, albeit a bit heavy, but the fitness, sleep and health tracking functions are second to none.
I will be putting it through its paces with lots of kitesurfing, extreme skiing, and my upcoming trip to Antarctica. Based on what I have seen so far, I think it's going to be the watch for me for a very long time, or at least until the next version comes out 😉
Ride On Remote Controlled Car: 4WD Can-Am from CarTots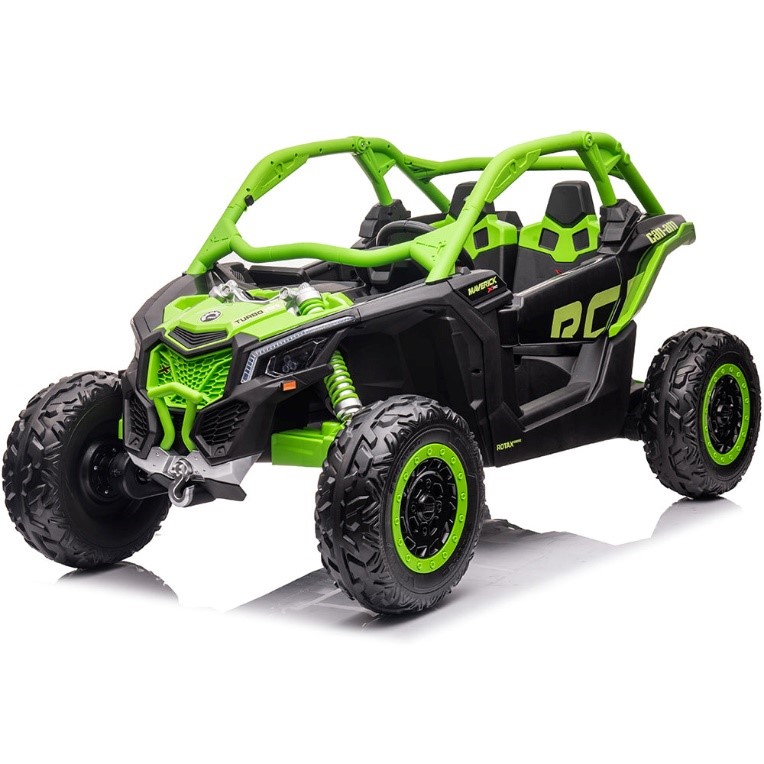 This is the perfect gadget for anyone with kids ages 0-5. François absolutely adores being driven in them. I bought a few of these for New York, Turks, and Revelstoke. You can fit two kids in them. You can drive them yourself with the remote, or when they are old enough, they can drive themselves with the functioning gas pedal and steering wheel.
The 4WD Can-Am is by far the best car I tested. It's the most robust and can handle difficult terrain. I drove it on gravel and sand uphill and downhill with no issues. You can play music on it, and it has two batteries giving it the best battery life of the cars in its class.
With one of these, your progeny will be the cool kid on the block.
Crypto: Ledger Nano X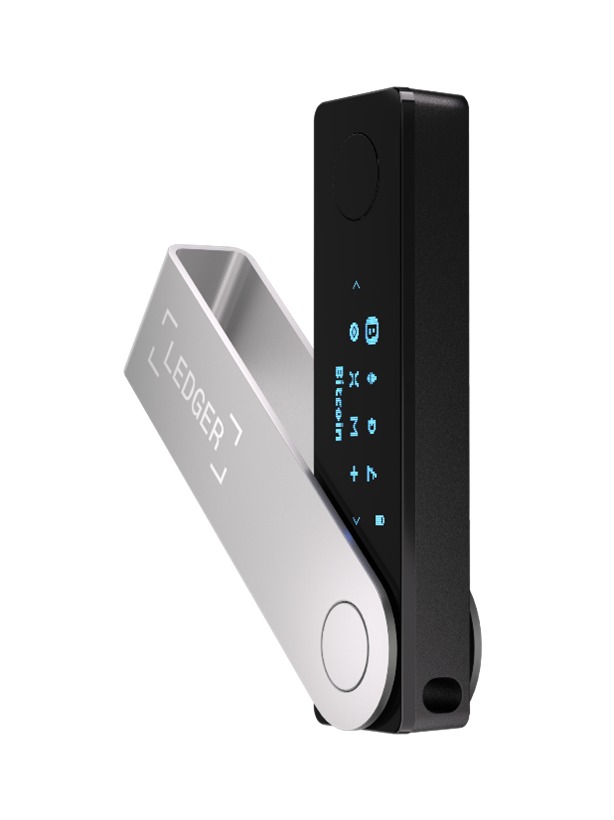 The downfall of FTX has strengthened the notion of "not your keys, not your coins" and the purpose and viability of DeFi in general. Most people should just buy and hold some BTC or ETH on Coinbase which is a regulated exchange. However, if you are more sophisticated, I would highly recommend you do self-custody with a Nano Ledger X.
I won't lie that it's a pain to setup. It's an even bigger pain to use as you need to re-authenticate yourself continuously even with the longest setting, and you must manually verify every transaction, but that's the entire point: better safe than sorry.
Note that I would only recommend this for technically savvy users who are doing more than just holding BTC and ETH on Coinbase which I consider to be an easier, safe, and viable alternative. However, at this point, I would NOT hold any coins on any centralized exchanges unless they are regulated and audited. I would not even trust Binance, though I have no indications they have done anything wrong with customer deposits.
Also note that you need to be extremely thoughtful about what you do with your recovery phrase in case you lose your Ledger. I keep mine split between different safes at different locations with different people who can access each of them, not that this matters much at this point as I sold most of my crypto between November 2021 and January 2022.
Wireless Headphones: HyperX Cloud II Wireless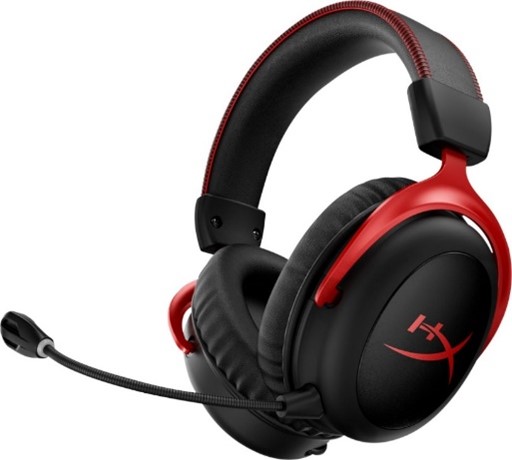 I have been a fan of HyperX headphones for a very long time. They are incredibly comfortable, the sound quality is amazing, they block out external noises effectively and most importantly for me the microphone is noise cancelling allowing you to be able to Zoom from noisy environments without anyone on the call noticing. I recently upgraded all my headphones to the wireless version because I like to walk around during calls as I feel the blood flowing through my brain allows me to think better, not to mention it's healthier. At my desk I use the Cloud II Wireless. I like that it's USB-C and love the feel on my ears.
I travel with the HyperX Cloud Flight S because you can rotate the earcups which allows the headset to fit better in my eBags Pro Slim Laptop Backpack.
My only gripe with them is that they don't support Bluetooth. You must use their USB dongle which works on PCs and the PS5. However, on my iPhone, I must connect the dongle to a lightning to USB connector, which works, but is far from ideal.
Chair: Herman Miller Embody Gaming Chair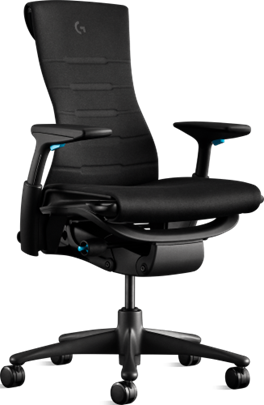 I have been a huge fan of Herman Miller chairs, starting with the Aeron, before switching to the Embody years ago because I found it more comfortable. It's an amazing chair and I love the gaming trim. It's currently on sale on sale so I bought a few for every place I live and work in.
Streaming Microphone: Blue Yeti X

As I embarked on my Playing with Unicorns journey, I tested numerous microphones and headphones. Ultimately, I settled on the Blue Yeti X. The sound quality is excellent, and it is easy to setup and install.
Streaming Earphones: earHero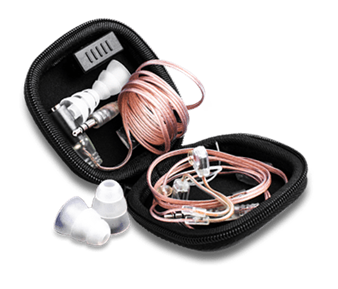 The earHero earphones are a great complement for the Blue Yeti X. They are invisible. No one can see you are wearing them, and they allow you to avoid noise pollution from your speakers into the microphone.
---