---
Last week Alpha Capital, a SPAC company that FJ Labs co-sponsored, went public. We rang the bell and it was beautiful.
Alpha Capital is a formed blank check company that intends to seek a business combination with a Latin American-focused technology business that will benefit from the founders' experience growing and operating businesses in this industry throughout Latin America.
Today's episode is special because Jeff Weinstein interviews Rahim Lakhani, the CFO of Alpha Capital. Most of you will remember Jeff from Episode 13: What's the deal with SPACs. He is the resident SPAC boy at FJ Labs.
Rahim has an illustrious record of leading finance, strategy, and sales from Anheuser-Busch InBev to Offerpad, and now Alpha Capital.
Why Alpha Capital is going after LATAM?
Fast adoption of technology in the region.
There is a lack of capital injection.
Lots of expertise in the market on the Alpha team.
"There's high internet penetration but low economic penetration."

Must-haves for launching a great SPAC
You must find good partners. Partners include co-sponsors, law firms, bankers, and any service provider. There is uncertainty involved in SPACs and for that reason trust is important. So you must get to know your partners ahead of time.
Make sure your vision and incentives align with your partners. A great SPAC is not a get-rich-quick scheme, it is a long-term game played by long-term people.
Solve a real problem. It sounds like a simple task but it's often forgotten.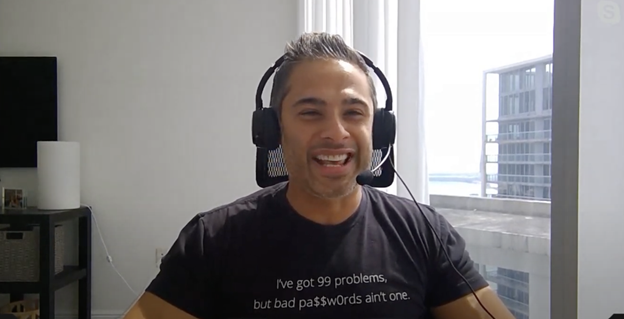 Future of SPACs
There has been an increase in SPAC adoption because people like Chamat Palihapitiya have articulated the upsides well to other investors. Keep in mind that the market is rapidly evolving. Three key takeaways about the future of SPACs:
There will be a market correction after two years. All the SPACs that succeed in consummating will become leaders in the market. These two years will help differentiate elite investors from mediocre ones.
There will be a tiering of SPACs: tier 1, tier 2, tier 3 similar to banks.
Tier 1 companies will want to pair up with tier 1 sponsors.
The obvious winners of successful SPACs are venture funds, service providers, and private companies. But the non-obvious winner is society because we will directly benefit from the increased speed of innovation, especially if companies with long-term cash flow, low probability of success, but high impact succeed with their products.
If you prefer, you can listen to the episode in the embedded podcast player.
In addition to the above Youtube video and embedded podcast player, you can also listen to the podcast on:
Newsletter