FJ Labs 2017 Year in Review
FJ Labs continued to rock. In 2017, the team grew to 14 people. We deployed $35 million. We made 89 investments, 54 first time investments and 35 follow-on investments. We had 18 exits, 8 successful exits, including the IPOs of Delivery Hero and Eve, and 10 failures.
Since our inception we invested in 385 companies, had 132 exits (including partial exits where we more than recouped our cost basis), and currently have 283 active investments.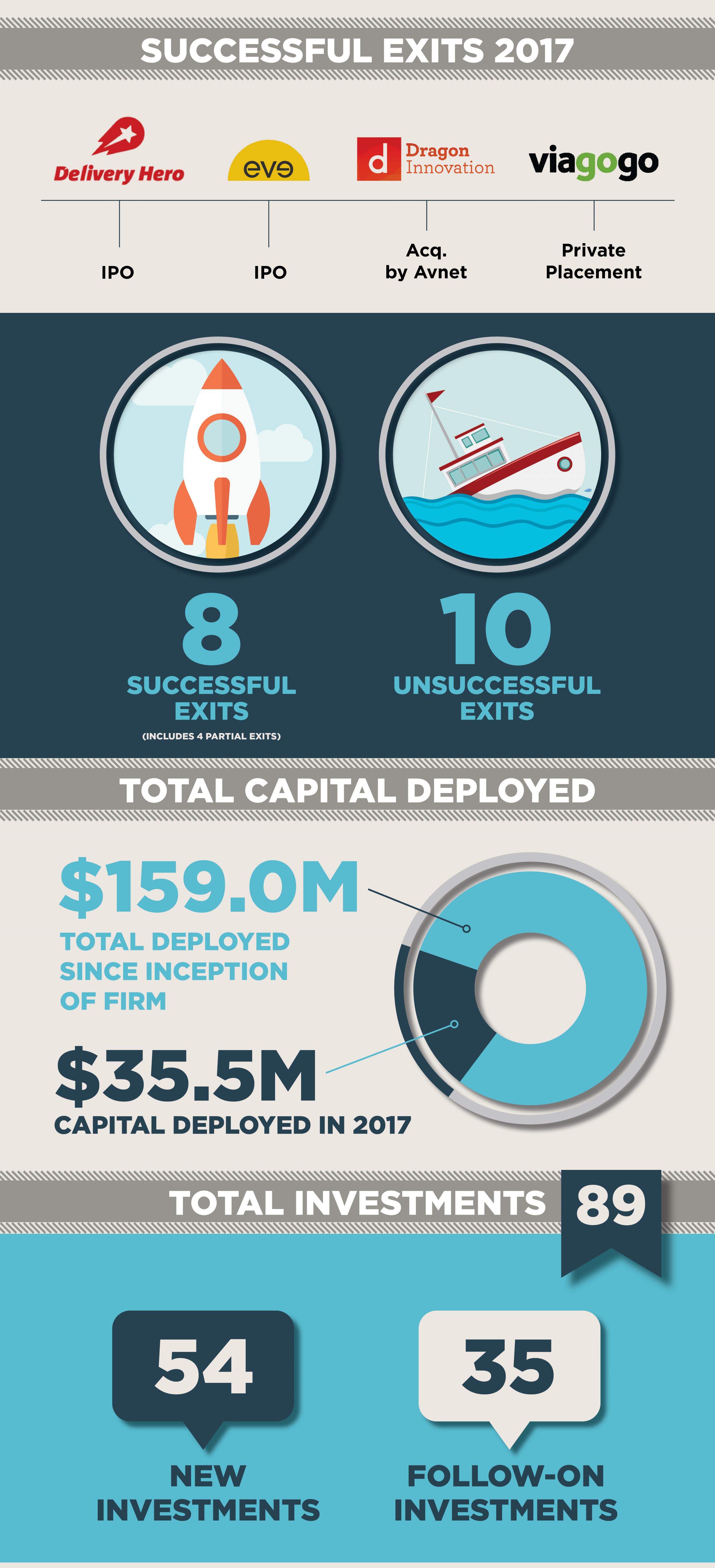 ---