---
As I mentioned in my latest keynote, Let's Build a Better Future, the best way to improve humanity is by harnessing the deflationary power of technology. Technology makes things more affordable, thereby increasing people's quality of life. As a result, the cost of food, water, communications, transportation, electricity and essentials, has collapsed over the last two centuries. And its effects have even visible during our lifetime – when I was a kid only the rich took planes, owned cars, or had cell phones. Today they are accessible to almost everyone.
FJ Labs invests in and builds marketplaces. Marketplaces are deflationary because they bring liquidity, transparency and efficiency to previously opaque and fragmented markets. We have already invested in over 300 startups and will invest in 50-100 new startups every year covering almost every industry and geography. Likewise, the companies we build, like OLX, touch over 300 million people every month, millions of whom make a living on the site.
In other words, what I do professionally with FJ Labs impact many more people than anything I do philanthropically. Even then, we see the first order effects of our work and investment but do not always see the transformative second-hand impacts on the masses whose lives are improved. Nor is this contribution given traditional recognition by society at large. So, when approaching traditional philanthropic giving, I think deeply about how to complement my professional work to directly impact those in need and have come up with a reasonably non-traditional approach.
After a few large exits, I made large financial donations to my close friends, many of whom have chosen to transition to the less lucrative fields of academia and research instead of law and medicine. Others have just been generally less fortunate in life. I thought long and hard about the implications as I did not want it to damage my friendships but on balance I decided all could use some help.
To minimize the potential impact on their behavior and their friendships, I made sure to:
Only give to my closest friends whom I had known forever,
Make it clear it was a onetime gift, and
Give it with no strings attached and no expectation of accounting for what was done with the funds
The last point was very important. I often feel that there is an element of paternalism in people's gifts. I trust my friends to know what is best for them. It is not my role to judge or assess therefore I gave explaining that I did not even want to know what their plans for the funds were. I just wanted to know that it was helpful to them in general.
My first more traditional donation came out of that process as well. One of my best friends, Niroshana Anadasabapathy, decided to start working on a basil cell carcinoma vaccine. She is brilliant and I would fund anything she worked on, so I made a 10-year commitment to support her lab. By sheer coincidence, I also ended up getting basil cell carcinoma, so I am even more committed to her success.
This personal connection has influenced my giving since then – I want to make long term commitments to organizations that resonate with me. Given my attachment to the Dominican Republic and my love for the local community in Cabarete, I became the largest local giver to the Dream Project to pay for the education of 7,500 children. I also funded their tech center to make sure the kids had Internet access and became tech savvy.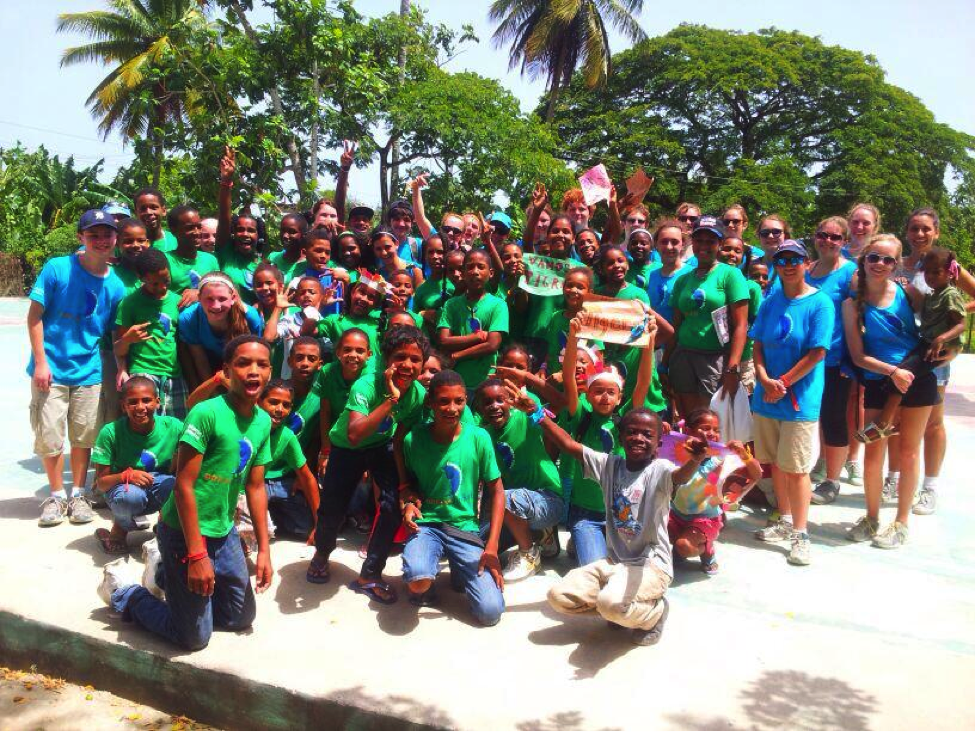 I started backing
University of the People
, a non-profit, tuition-free, online American University. Their goal is to open access to higher education – which speaks to my interest in education and the value of technology and access. I also invest in
Laboratoria
, which helps women improve their lives by learning to code and start higher-paying jobs in the technology sector.
In order to promote entrepreneurship around the world I back Venture for America and Endeavor. Venture for America is a two-year fellowship program for university graduates who want to work at startups that will grow jobs in American cities. FJ Labs helps out Endeavor, an organization that mentors and works with amazing entrepreneurs worldwide, by vetting or investing in their companies.
After watching John Oliver's brilliant piece on medical debt, I forgave $1 million in underprivileged children's medical debt through RIP Medical Debt. Over 64M Americans struggle to pay medical bills every year and a donation of just $100 may forgive $10,000 in medical debt.
Of late I have been reflecting how to be more systematic and thoughtful in my approach, especially how to help those who lack the most. That is where my good friend Alexandre Mars comes in. After a long and successful entrepreneurial career, he decided to focus most of his efforts on building EPIC. They systematically identify the top 36 organizations that warrant supporting and try to convince people to make donating to them the norm.
To help him, I became the NY ambassador of EPIC and we are thinking through how to present donating options to FJ Labs companies. As part of our upcoming welcome package for FJ Labs companies, we want to offer founders the opportunity to give a percentage of their future exits and automatic gifting by their employees through payroll deductions. I will also sign the EPIC pledge – promising a portion of my future exit proceeds to the EPIC portfolio.
It has been a fun and interesting journey. I had not spent much time pondering my approach or even tallying how much I was donating until my friend Niroshana interviewed me about my philanthropic philosophy as part of a class she's teaching at Harvard. My thinking and approach will keep evolving over the years and I will be sure to update you.
Newsletter