Alisa Cohn (@AlisaCohn) is a prominent startup coach who has advised founders and executives at Venmo, Etsy, DraftKings, The Wirecutter, Mack Weldon, and Bloomberg. She's one-time startup CFO, strategy consultant, and current angel investor and advisor, she was named the number one "Global Guru".
Her articles have appeared in HBR, Forbes, and Inc and she has been featured as an expert on Bloomberg TV, the BBC World News and in the New York Times. A recovering CPA, she is also a Broadway investor in productions which have won two Tony Awards and is prone to burst into song at the slightest provocation.
Alisa's new book, From Start-up to Grown-up gives founders and CEOs insights from her experience helping companies such as Etsy, Foursquare, InVision and The Wirecutter become headline names.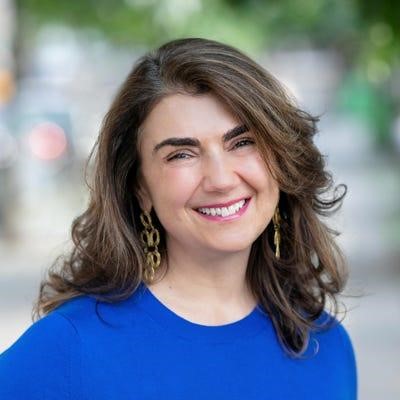 Top takeaways
Every founder should learn to become a CEO, even though founders have a certain set of skills that are diametrically opposed to being a CEO.
Founders who enable the team to succeed will in turn help the company succeed.
Learn to manage yourself, manage the team, and manage the company.
Your suggestions, as founder, are taken as orders. Your inklings are taken as orders. So you must be mindful of what you say to the team.
Why make the transition from Founders to CEO
The transition from founder to CEO is a difficult journey. And not every founder successfully completes this transition. But every founder must make a concerted effort at taking the step.
In the process you will learn new things about your character and your skills. It will push you to grow beyond your current comfort zone.
As a founder, you need to figure out how to manage your psychology and what your skill sets are. Then you must figure out how to motivate you team and the tactics for providing critical feedback. Finally, you must learn to measure impactful progress vs. mediocre progress.
Why Coaches are helpful
Most founders are uncomfortable having difficult conversations. This often leads to unnecessary tension in the company. But most founders don't know where to begin. This is where coaches come into play. A coach can provide guidance and advice during such times.
As a founder you need a place to openly speak your mind without worrying about what the board might think. One of the best ways to sift through good and bad ideas is to speak your mind out loud to someone.
From Start-up to Grown-up is a must for founders who are looking to grow as entrepreneurs. It's a guidebook for founders on their journey from founder to CEO.
You can listen to the episode in the embedded podcast player.
In addition to the above Youtube video and embedded podcast player, you can also listen to the podcast on: