I am blessed with an amazing family which comprises of both the family I have and the family I chose (amazing friends who might as well be family). We are the Grindaverse and I am privileged to be one of its members. We spend our time supporting each other and co-creating amazing memories and experiences full of laughter, joy and unconditional love.
2022 kept reinforcing the importance of this family and not to take it for granted. I temporarily put my life on hold March through June and moved to Nice to help my father prepare and deal with his cancer treatment. I am glad to report that thanks to his resilience, loving family, guardian angels, and the wonders of immunotherapy, he made a full recovery.
General health issues small and large plagued my family members. It was a good reminder to be present and spend time with them. I am also glad to report that they are all doing better. I did take advantage of the extended time in my hometown in Nice, the first time I had done that in years, to spend meaningful time with my friends and family in the region.

While there my brother Olivier and I did two weeks of training at the Mouratoglou Tennis Academy in Sophia Antipolis which was fun, challenging, and a great brotherly bonding time. We also played in a few padel tournaments and even won one. We also had a blast playing and finishing Elden Ring together.

I also got the opportunity to bond with Kevin Ryan's family in Provence. This was one of the highlights of my year and was an amazingly needed moment of respite from dealing with my family's health issues. I am beyond grateful to have been so welcome by his family.

Prior to my stint in France, the year started amazingly well. Having just purchased a chalet in Revelstoke via FaceTime, as I explained in 2021: Best Year Ever!, I spent the first two months of the year there. I hosted countless ski buddies, heli-skied like crazy, and even hosted FJ Labs' bi-annual brainstorm there.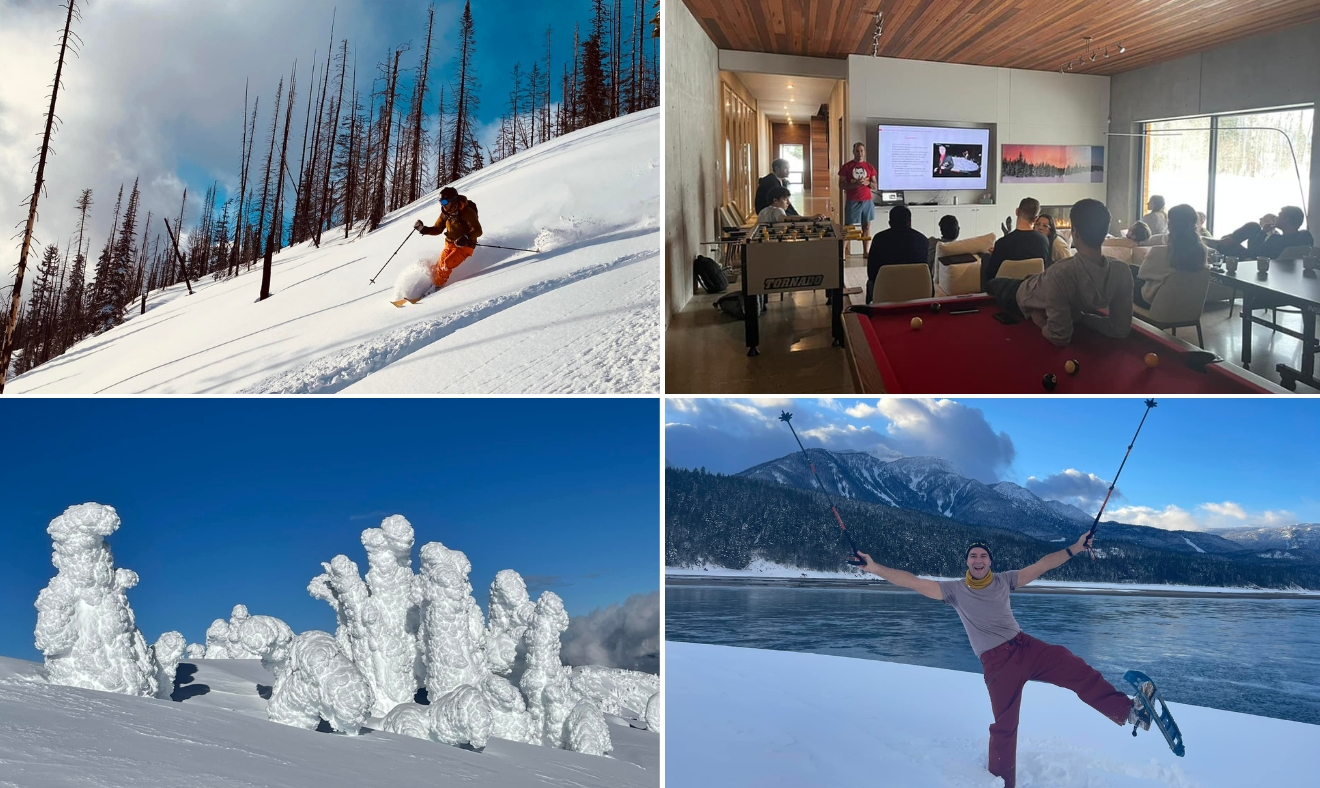 After that I headed out to Norway to train for my upcoming January 2023 polar expedition in Antarctica. Kevin Ryan invited me to join him in sponsoring INSPIRE 22, a research expedition spending 50+ days on the ice from the shore to the pole, hiking 1,100 km from Hercules Inlet to the South Pole. They are studying the impact of gender and diet in extreme conditions. As sponsors we get to join for the last 10 days of the trip.
I headed to Finse, Norway, to train. I must admit it was unlike anything I had done before. While I have done a lot of survival training in tropical climes, dealing with the cold brought an entirely new component to it. I had to buy an ungodly amount of specialized gear. I then had to learn to use it:
Pack my pulk (the sled) with my tent, sleeping bag, food, propane tanks to melt the snow for water, and all my gear.
Pull said 130-pound pulk with special skis with half skins.
Assemble a tent facing the wind with mittens on in -30 conditions.
Melt snow for drinking water and cooking rehydrated meals.
Generally dealing with the cold and snow in a very unfamiliar environment.

While in the region I decided to hop over to Sweden to heli-ski in Niekhu. While on the way there I spent the night in the ice hotel in Kiruna. François loved both experiences and was extremely partial to the heli-skiing cooing and singing along the faster I went. He only expressed displeasure when I slowed down or stopped.

I never spent much time in the mountains in the summer. Given that I was already in France, I decided to check out the gorgeous mountains of Saint Moritz and to go canyoning in the Gorges du Verdon. After that I headed to Revelstoke to see what I thought of it in the summer. I loved it and intend to go back every August. It was a month-long multi-sport adventure of intense mountain biking, hiking, standup paddle boarding, and ATVs in a gorgeous setting. It felt like a bootcamp, but I had an absolute blast.

I was excited that Burning Man came back in 2022 after a two-year hiatus. This year was special to me as I went with my brother Olivier for whom it was the first time. I loved showing him the ropes, meandering through the art, and generally further connecting with him.

I finally moved back in my apartment in New York in September after years of renovations due to water damage. I am happy to have put this behind me and to finally be home. The apartment really feels like home and plays a meaningful role in my work/life balance allowing me to balance the intense intellectual, social, professional, and artistic life of New York, with a more athletic and spiritual life in Turks & Caicos and Revelstoke. It was an absolute delight to be able to host intellectual salons again and had the privilege of hosting amazing people like Daniel Kahneman, Joe Stiglitz, and Nicholas Thompson. To my great pleasure, padel finally arrived in New York. I spent countless hours at Padel Haus which is conveniently located 12 minutes from my place.

I returned to Turks for November and December, joined by a super fun rotating cast of characters to kite, play padel, tennis, and generally be merry. The Grindaverse started arriving on December 10 with my parents, uncle, middle brother Chris, and cousins, before being joined by other family members with kids December 16 onwards. Even though this is the third year we do this, this year felt special. It's so rare that with 30 people there is no drama, but instead gratitude and love. It made my year to see everyone healthy and happy and hope that even more members of the Grindaverse will make it next year!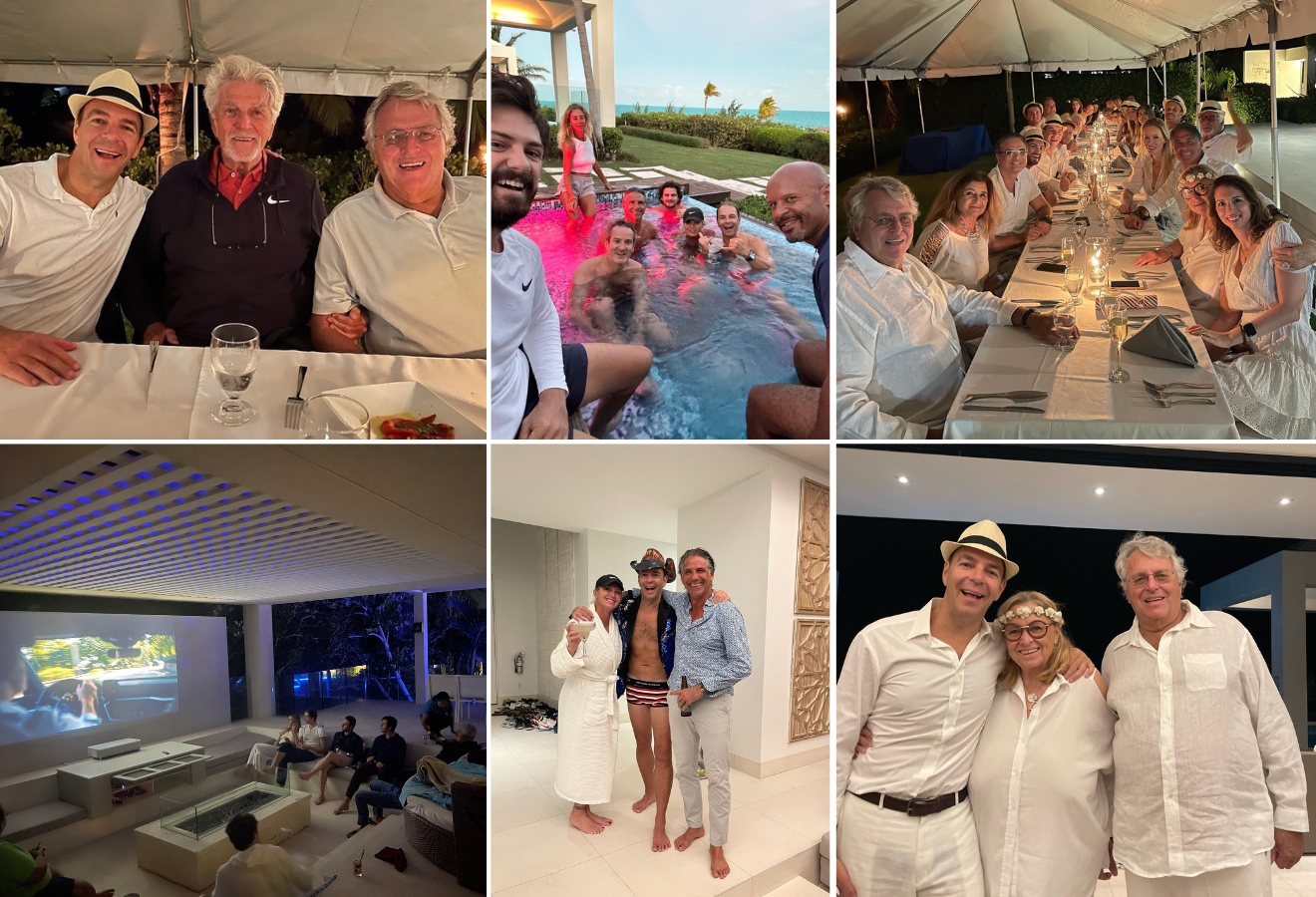 I can't write a blog post on the importance of family without mentioning how amazing it's been to have François in my life and to watch him grow up. I assumed that I would not enjoy the first two years of his life as he would not be very interactive. Nothing could be further from the truth. I am loving every minute of it: seeing him learn to crawl, take his first steps, start running around like crazy, learning new words and concepts at an incredible pace, all of it. He's also extremely communicative and expressive and it's very easy to understand exactly what he wants. I can spend hours with him just rolling a car between us or watching him play. I suppose it also helps that I seem to have won the baby lottery. He's incredibly agreeable, never cries, sleeps through the night, and is seemingly always happy.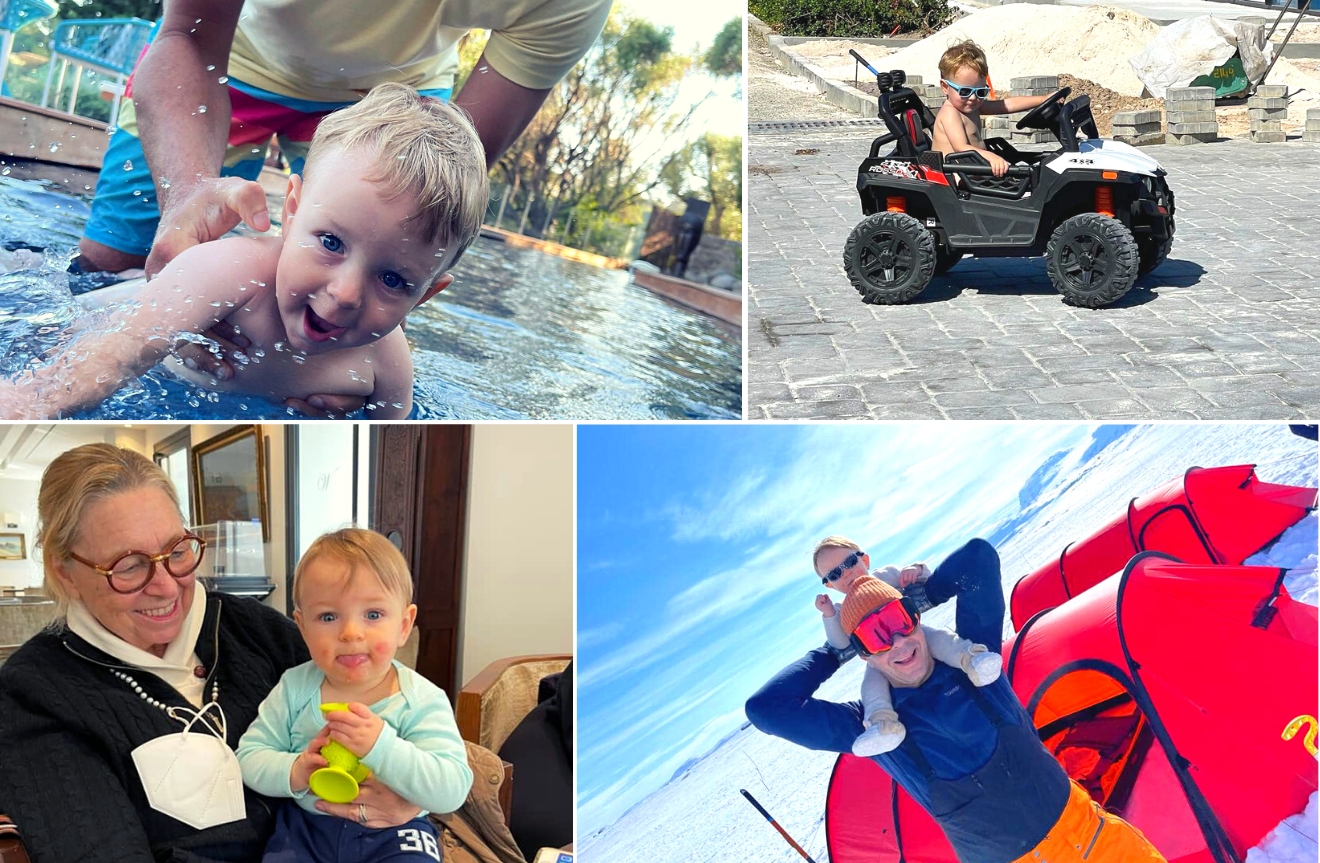 Professionally, 2022 continued to be extraordinarily busy. We correctly called that a bubble was inflating in 2021 and spent a lot of that year pursuing exit opportunities. In 2022, as everyone else was retrenching, we decided to be contrarian and to invest aggressively.
Overall, FJ Labs continued to rock. 2022 was our most prolific year ever. The team grew to 32 people, adding key roles like Head of Investor Relations and Head of Portfolio. We deployed $100 million. We made 308 investments, 182 first time investments and 126 follow-on investments. We had 33 exits, of which 16 were successful, including the secondary sales of Animoca and Clearco, and the acquisitions of TCGPlayer by eBay, Viajanet by Despegar and AdoreMe by Victoria's Secret. AdoreMe was a special one for us as it was the first company we formally incubated and was genesis of our EIR (Entrepreneur in Residence) program.
Since Jose and I started angel investing 24 years ago, we invested in 989 unique companies, had 266 exits (including partial exits), and currently have 749 active unique company investments. We had realized returns of 39% IRR and a 4.0x average multiple. In total, we deployed $530M of which $173M was provided by Jose and me.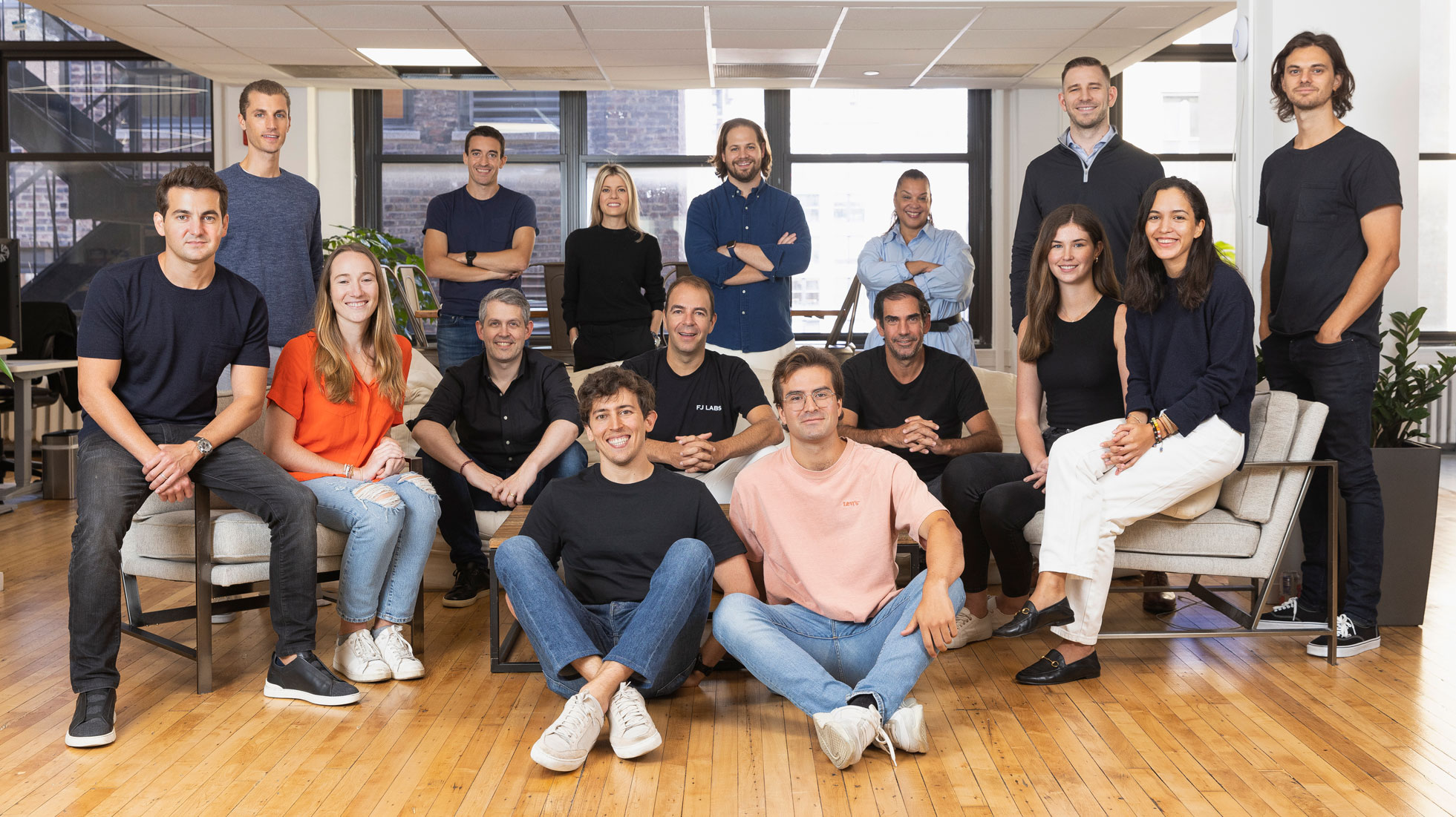 I often felt inspired to write in 2022. I refocused on macroeconomic issues as we entered a period where macro trumped micro. I also wrote on why I do many of the things I do. My best articles were:
I was less prolific with Playing with Unicorns as I did not have my streaming gear while I was in France taking care of my dad. However, I loved doing a deep dive into the Indian fintech ecosystem. I also had a fascinating conversation with my friend Oskar Hartmann.
As usual, I was a very prolific reader. My favorite books were:
My guilty pleasure of the year was the sci-fi soap opera series Backyard Starship.
My 2022 predictions were hit or miss. I correctly predicted that late-stage tech valuations would correct and that the bubble in art NFTs would burst. I thought crypto would be exposed to the US macroeconomic environment and endogenous shocks, but worried about Tether rather than Terra and FTX.
I also discounted the probability of war in Ukraine. I wrote that "an accident with China over Taiwan or Russia over Ukraine, while low probability, remains a possibility," but did not think it was going to happen.
In late 2021, I wondered whether the fact that the consensus was bearish meant that in fact we would not be able to control inflation while keeping unemployment low. However, I did a hard pivot during the course of the year and concluded that the consensus was not bearish enough. As I highlighted in Winter is Coming, there are now nine factors that are driving my bearishness:
Rates may go higher than people expect for longer than people expect.
The strong dollar is creating a sovereign debt crisis in emerging markets.
High natural gas prices are going to cause a recession in Germany.
There is a new euro crisis looming.
There is a banking crisis on the horizon.
Real estate prices are about to fall.
The continued conflict in Ukraine and Russia will keep grain, gas, and oil prices high.
China is no longer a force for economic growth and disinflation.
There is structurally higher geopolitical risk
Any one of these nine factors would be enough to create a global recession. What worries me is that they are all happening and playing out simultaneously suggesting that a replay of the Great Recession of 2007-2008 may be in store.
I am generally the most optimistic person in the room, and I have not been this bearish since 2006. I still think in probabilistic terms, but now I think the probability of a severe recession trumps the probability of a mild recession, which in turn trumps any optimistic outcome.
For the sake of completion, it's worth mentioning the things that would make me re-assess my probability weighing towards more optimistic outcomes. If the Ukraine / Russia conflict came to a definite end, with inflation tamed, I would become way more sanguine.
I am also extremely bearish on crypto in the short term. While 2022 was an annus horribilis, several Damocles swords still hang over crypto:
The potential bankruptcy of Genesis and its ramifications on DCG and GBTC.
The viability of Binance either regulatorily or economically.
Continued concerns over Tether.
We remain extremely bullish on the potential for blockchain technology but are waiting on the sidelines for clarity on some of the issues above and for the macro to settle before moving more aggressively into the market. We correctly exited most of our positions between November 2021 and January 2022 and are now sitting on 96% cash on our crypto strategy. I suspect that we will re-enter once some of my concerns play out, interest rates start declining, and as we approach the next BTC halving in mid-2024.
Despite my general macro bearishness, I am extremely bullish on early-stage startups. Valuations are reasonable. Founders are focusing on their unit economics. They are limiting cash burn to not have to go to market for at least two years. Startups face lower customer acquisition costs and much less competition. While exits will be delayed and exit multiples lower than in the past few years, this should be compensated by lower entry prices and the fact that winners will win their entire category.
The macro that matters for these startups is the one 6-8 years from now when they are seeking exits, rather than the current environment. For now, all that matters is that they raise enough cash and grow enough to get their next fundraise.
It pays to be contrarian and to invest when everyone else is retrenching. The best startup investments of the last decade were made between 2008 and 2011 (Uber, Airbnb, Whatsapp, Instagram), and I suspect that the most interesting investments of the 2020s will be made between 2022 and 2024.
Moreover, we are still at the beginning of the technology revolution. I am excited that we are in a position to bring to bear the deflationary power of technology to the categories heretofore untouched by the technology revolution: B2B, education, health care, and public services, while continuing to make renewables cheaper and viable to address the climate crisis.
I am extremely grateful for the year I had. I am beyond happy that every one of my family members got healthy and that I was still able to go on amazing adventures, do meaningful work, and was able to bring the Grindaverse together for the holidays.
I am excited for 2023. The year should start with a bang as I will be embarking on my trek to the South Pole which will involve totally disconnecting from the world at large for two weeks, which is something I have never done in my life. I expect it to be physically challenging, spiritually awakening, and both an amazing time alone with my thoughts, and a bonding experience with my teammates. Beyond that I am planning to take my mother to Burning Man which I am convinced she will love. I just need to build an appropriate art car to take her around. I am also looking forward to further crazy adventures with François. I am currently scheming to find a way to attach him to my back while I am kitesurfing, which I am sure will horrify his grandmother. Beyond that, I am planning to learn to wingfoil. I am also hoping that the Grindaverse will expand by at least one new member as I hope to finally welcome Angel, a white German Shepherd, in the family in the spring of 2023.
The year should end with another family gathering. This time my Turks stint won't be abbreviated by a polar adventure. I am keeping Triton until January which should allow more of the family members with kids to make the trip from Europe. I look forward to regaling them with a film on the family history. Olivier and I commissioned the film as a present to the family. The film will feature our notable ancestors in addition to being a love letter to our parents, brother Christopher, and to the family at large. It celebrates their contributions and is way for us to express our gratitude for the role they played in helping us become the men we became.
Here is to a fantastic 2023. Happy New Year!